2019 Resident Artist
Christopher Beauregard
Italy/US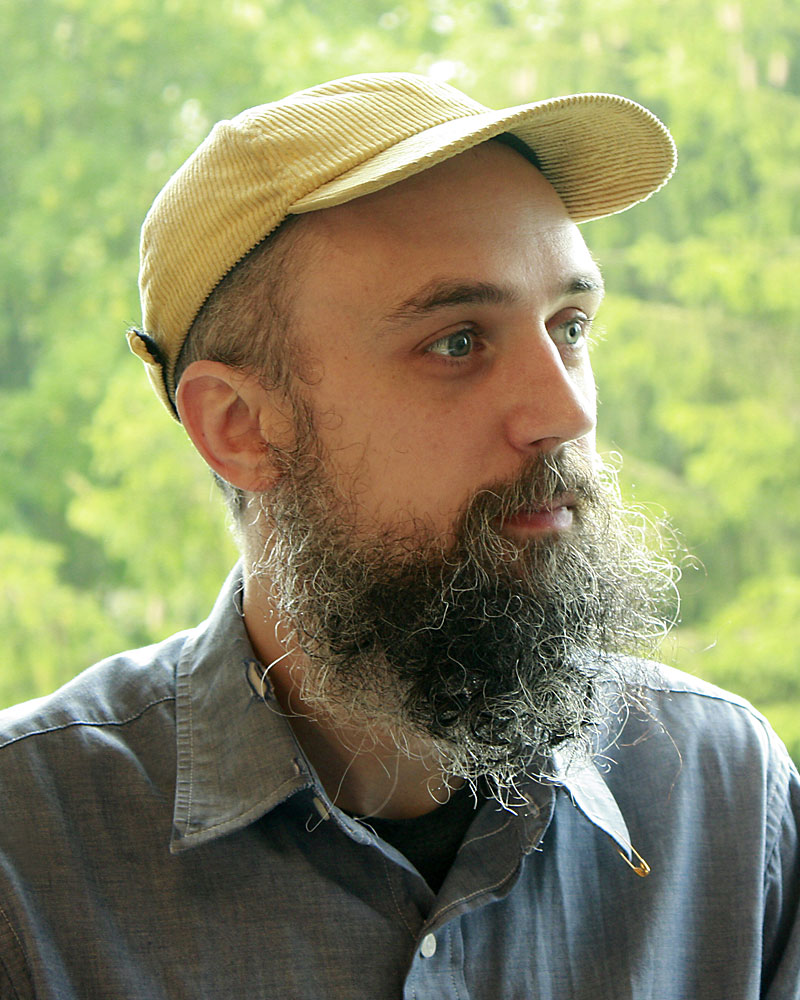 Beauregard was born in Idaho, USA in 1981, and lives and works in Brussels, Belgium. He received an MFA from Carnegie Mellon University. Beauregard is interested in relationships between work and leisure, and primarily produces installations using objects. While observing the structures of cities and human behavior, he applies a light touch to exploration of connections between day-to-day life, of which labor forms the primary fabric, and play that emerges in the interstices of this fabric, combining organic and inorganic materials with various textures.
https://christopherbeauregard.com
Selected Works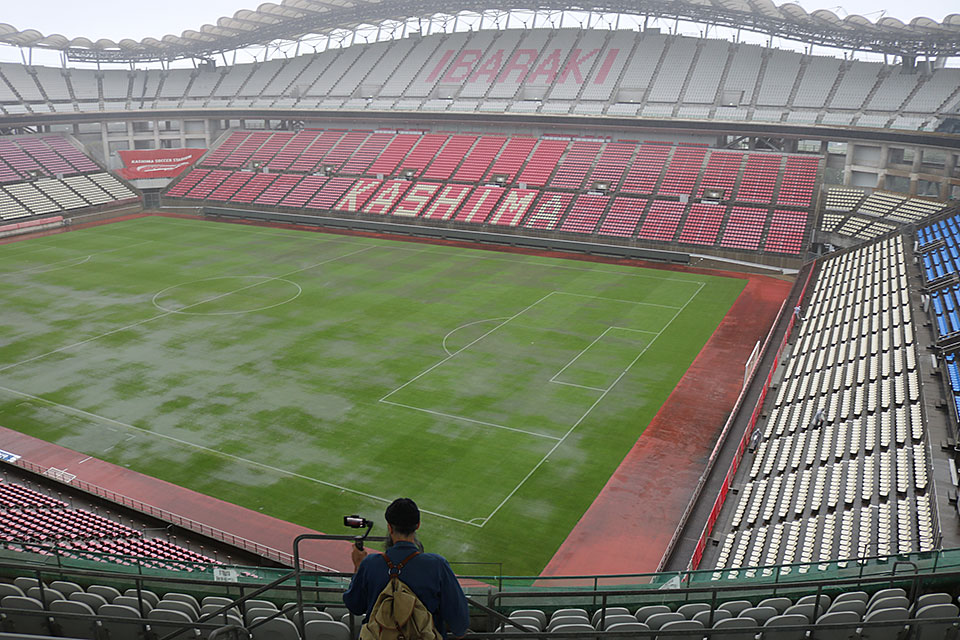 Shooting at Kashima Soccer Stadium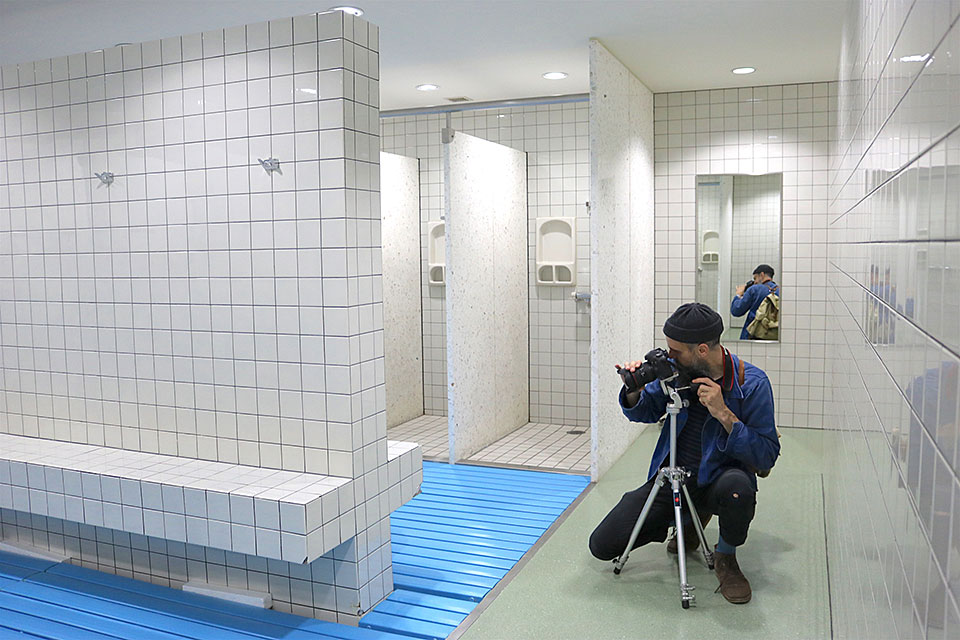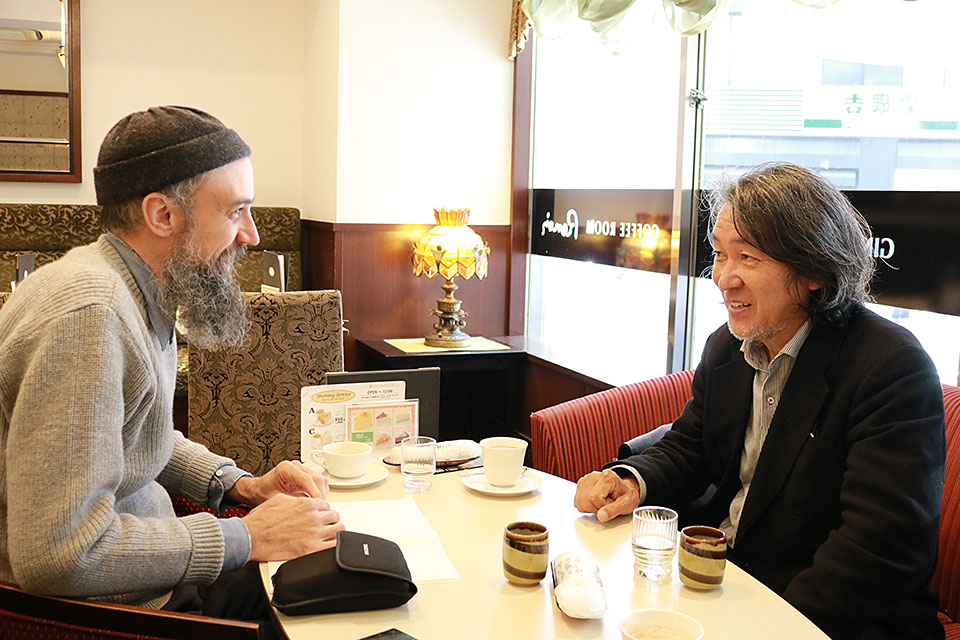 Interview with architectural historian Hidenobu Jinnai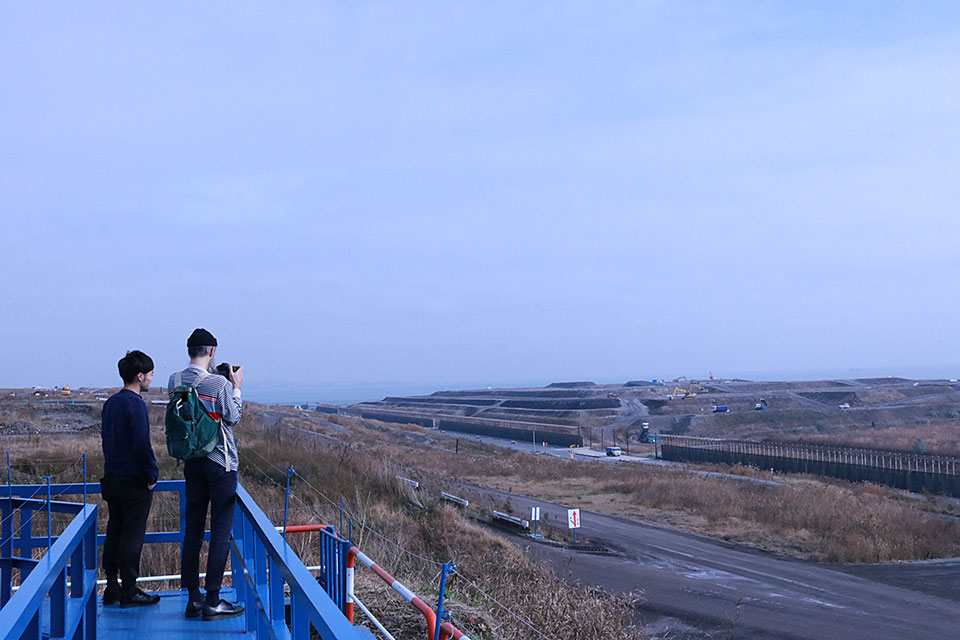 Site visit to Central Breakwater Outer Landfill Site
Open Studio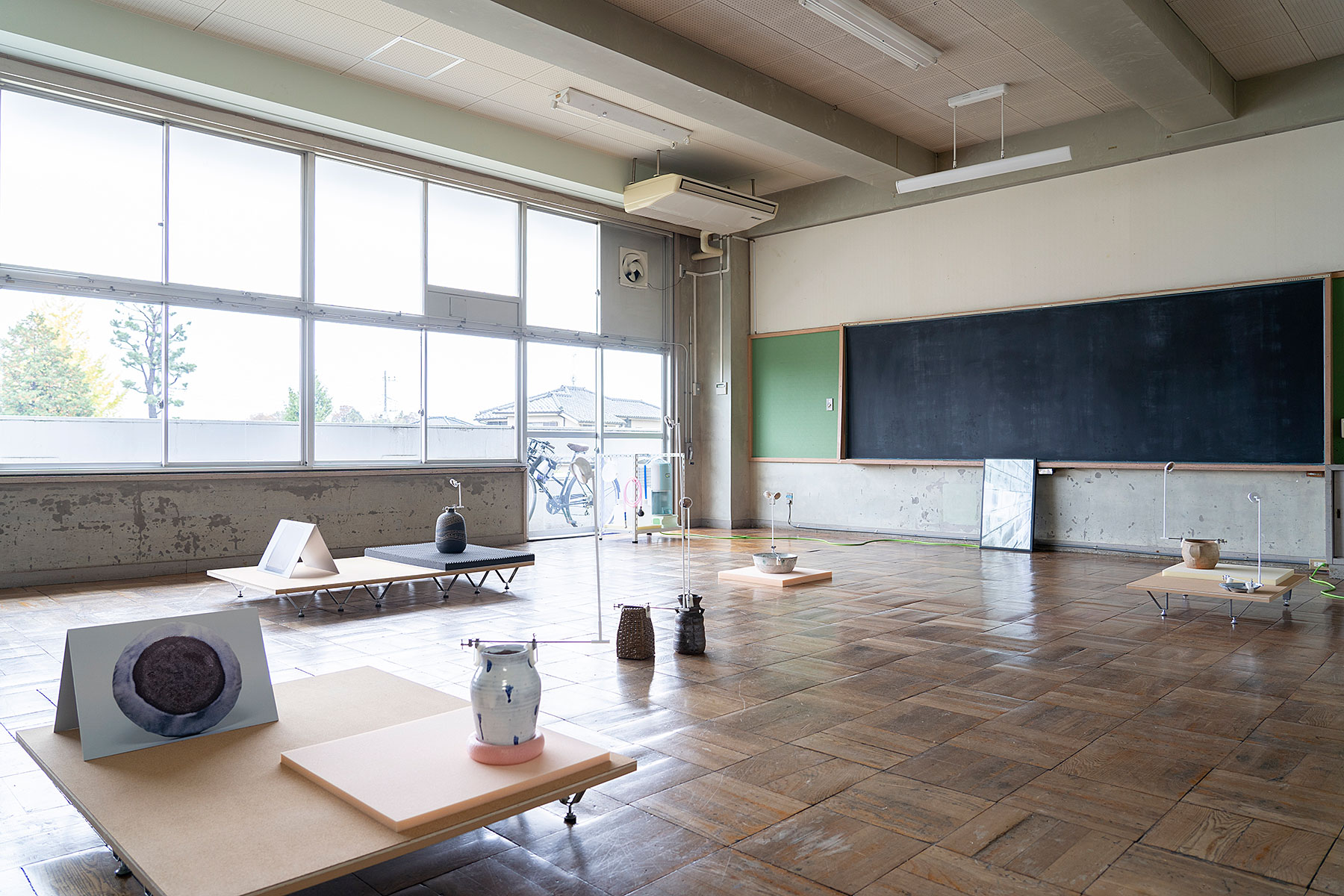 Half Empty Time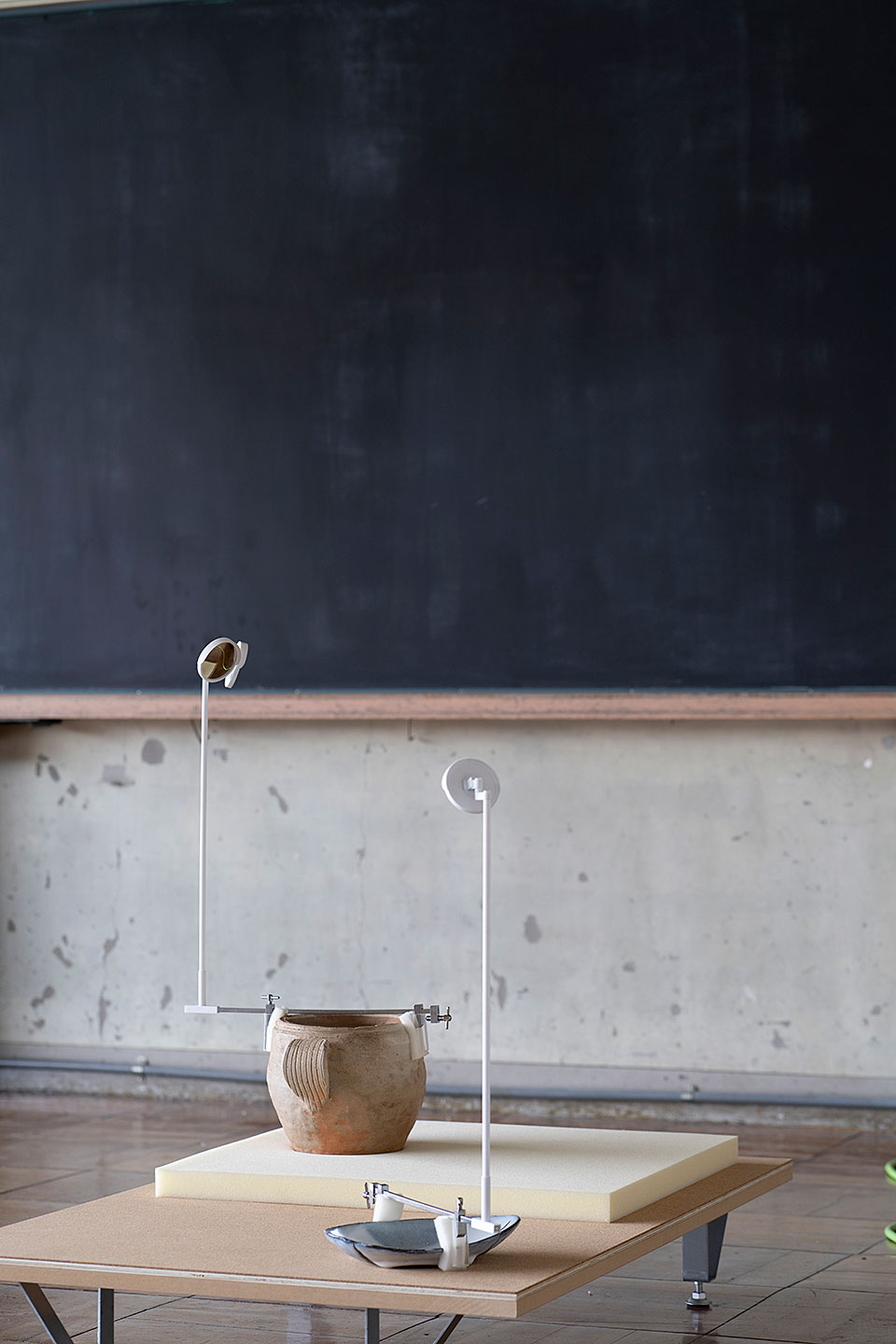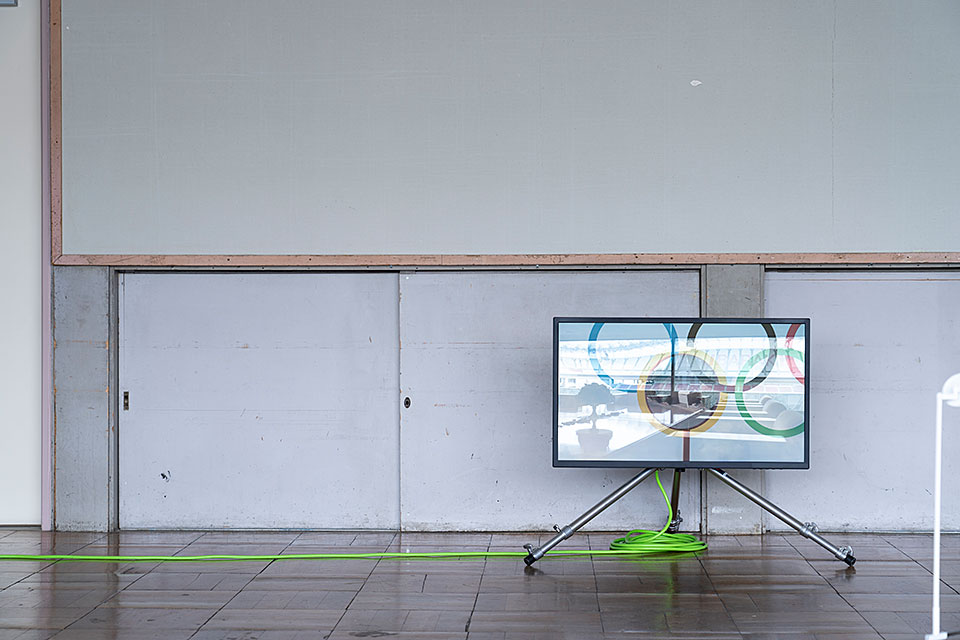 Artist Statement
Half Empty Time

Will Tokyo, as host city to the Summer Olympics, perform the same history twice? This is the question that I started with nearly three months ago. But, like every starting place, it has to be left behind — it's only then that we can find our way back.

Tokyo will be the site of three events, or rather, it is the site of the non-event of 1940, the games of 1964 and the event which is yet to come, in 2020. Three histories, but also one history. The past can be very confusing.

I chose to localize my research to the Nihonbashi Bridge. Why? Well, it is historically the geographical center of Japan. It is also a point of temporal and spatial rupture; where two bridges improbably occupy the same space — the Nihonbashi bridge traversing the Edo period canal and the 1964 era concrete expressway traversing the Nihonbashi Bridge. It's here too that the accelerated flow of people and the drowsy ebb of the canal overlap. I allowed the languid pull of the canal to direct my research, and in time, it brought me to the site of the Olympic Village for the 2020 games, an artificial island – a reterritorialized zone for property speculation.

I have thought about what I bring into this temporary studio and what might leave. It is a transitional space; a bridge that connects the time before my arrival with my eventual departure. And it is here that I think I've found it, a fixed point, a center, that I can call the present.
Reasons for Selection
Beauregard intends to study Tokyo, which is changing as a result of the upcoming 2020 Olympics and Paralympics, comparing it with Barcelona and London, which went through similar processes in the past, and with Tokyo itself more than 50 years ago. All these cities have buildings that were built for the Olympics and Paralympics and are currently unused, or have been torn down. He will investigate the impact these changes have had on the community and present his findings as an installation. We can expect a methodology that systematically analyzes this event, which the eyes of the world are watching, and produces poetic results.
Comment for Open Studios
In his practice, Christopher Beauregard visits different places in order to explore the themes of leisure and labor through mixed-media combinations of sculptural objects, photography, and video. This is an attempt to search not for something related to individuals but rather the unconscious aspects of their collective form that is society and of the times.
During his residency at ARCUS Project, Beauregard has researched the two Tokyo Summer Olympic Games of 1964 and 2020, metaphorically expressing how the city has changed in the interim. What was striking as he developed the work was his intuitive insight that the vision of the future glimpsed in 1964 is not realized in 2020, whereas the "dream" presented in 2020 seems to be none other than the period of high economic growth that was underway in 1964. The upcoming Tokyo Olympics are, in fact, looking back nostalgically to the past. As a medium linking these two Olympics, he has focused on water, a symbol of cycles. The 1964 Tokyo Olympics used the rivers to upgrade the city's transportation network. The 2020 Tokyo Olympics, on the other hand, will feature competition venues located around Tokyo Bay. In the studio are several earthenware pots provided by local ceramic artists as well as video footage of Nihonbashi River and other locations. On top of the pots are arranged small safety mirrors, while looking inside the pots reveals water collected from around Moriya City and Kashima Soccer Stadium. The back-to-back pairs of mirrors serve as a metaphor for both looking to the future from the past as well as looking to the past from the future, though also seeming to express the current location where past and future intersect through the medium of water. (Director, Ozawa Keisuke)