This event features reports from the residency exchange by ARCUS Project and Hospitalfield in Scotland, UK, with a special focus on performance as a practice. The speakers are Tomoko Sato, who took part in an artist residency at Hospitalfield in September 2019, and Emmie McLuskey, an artist from Scotland taking part in a residency at ARCUS Project in February 2020.
Though they both use performance in their practices, Sato and McLuskey differ in terms of their interests and approaches. McLuskey is examining the way that the body is used in Japanese culture, which is very distinct from the sensibility of the West, in particular through nonverbal forms of communication in aikido. Sato, on the other hand, is interested in narrative and translation, which emerge from language or the linking of words, and is exploring the possibilities for performance as storytelling. Looking back on the influence that working in foreign places had on their work, the artists will also talk about their future plans. In addition to sharing the results of their activities, they will each present a performance. Through the practices of these two artists dealing with, respectively, language and what lies beyond language, the event will delve into performance, a medium recently attracting attention in contemporary art.
Attendees are also welcome to participate in an informal party held afterwards.

【 Performance 】
Tomoko Sato
Lecture Performance
The Reversed Song, A Lecture on "Shiro-Kitsune (The White Fox)" Short version
Emmie McLuskey
Reading Performance
Organ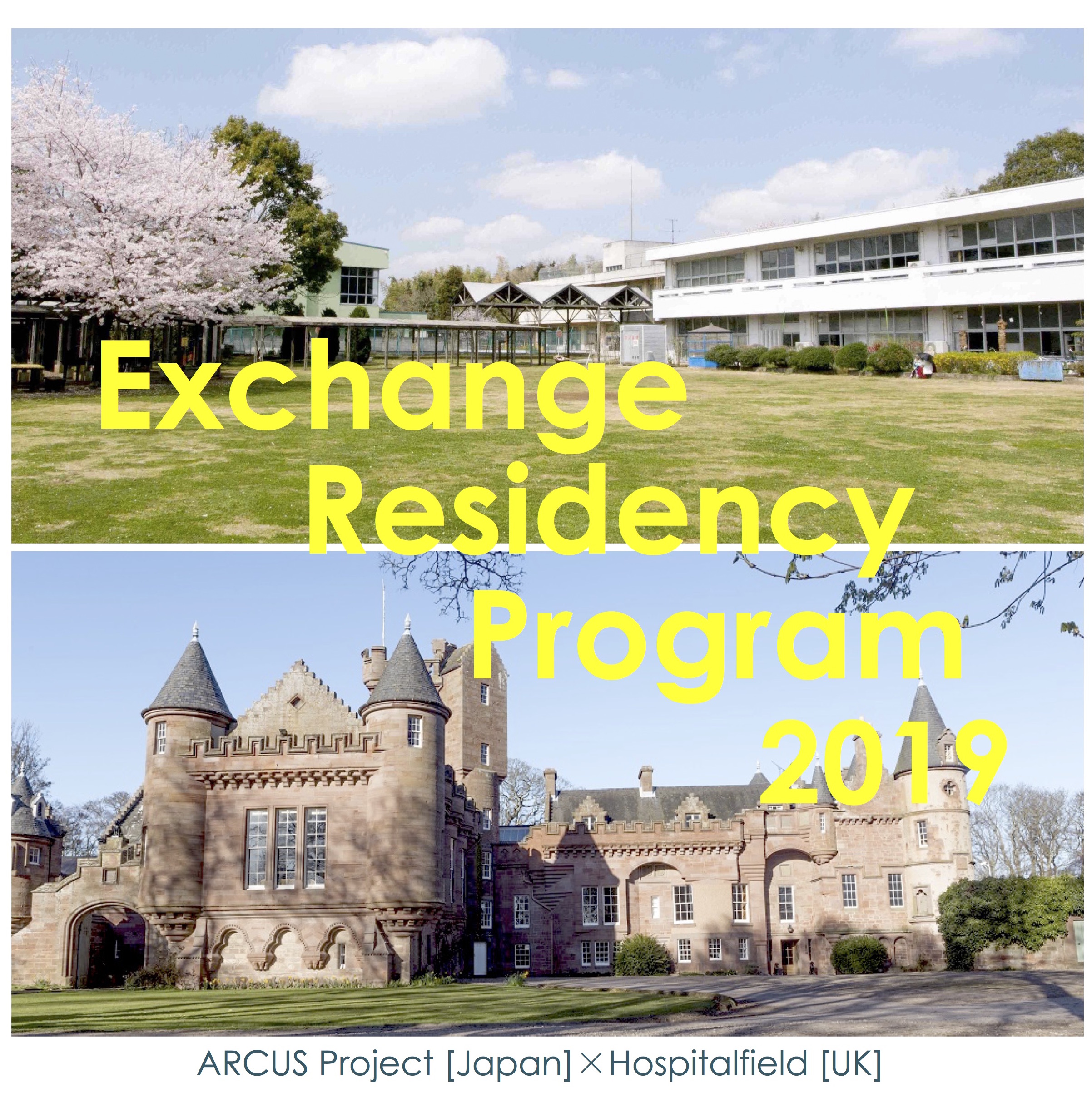 Between 2019 and 2020 Hospitalfield, Cove Park and Edinburgh Sculpture Workshop (ESW) have been collaborating with a number of partners in Japan (AIT, TOKAS and ARCUS Project) to deliver a new residency exchange program for artists, makers/designers and curators based in Scotland and in Japan.
This program, supported by British Council Scotland and Creative Scotland, the Daiwa Anglo-Japanese Foundation and the Great Britain Sasakawa Foundation, takes place over two years, marking the British Council's UK in Japan 2019-20 Season of Culture and the 2020 Olympics in Tokyo.