【Speakers】
[23rd]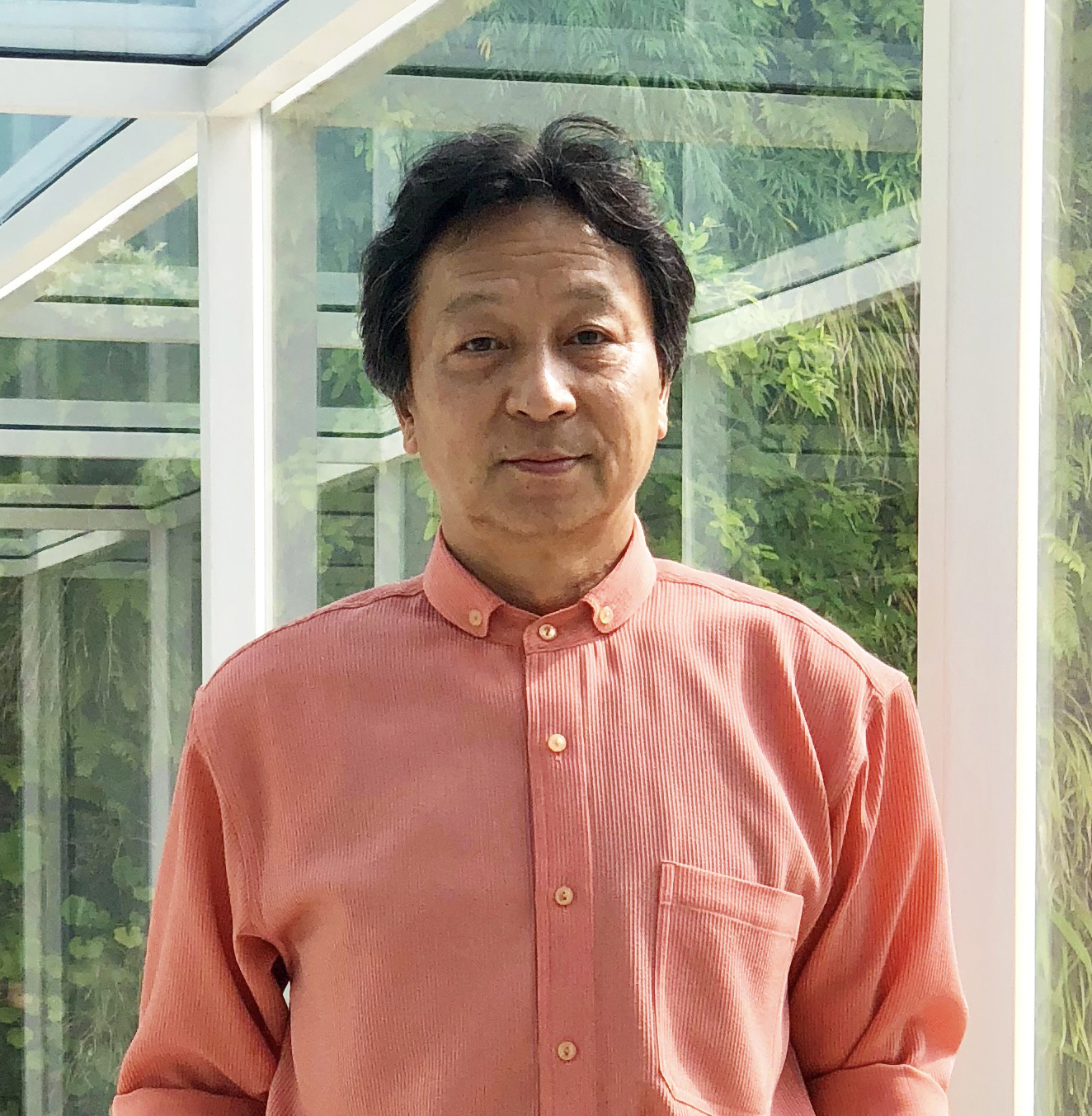 Shin Kurosawa

[Vice Director / 21st Century Museum of Contemporary Art, Kanazawa]
Born 1959 in Tokyo, Received MFA from Tokyo University of the Arts in 1985.
His speciality is in museum education. During the 90s, He had produced a number of programs to interact with artists and audiences at Art Tower Mito Contemporary Art Center.(for example: with Kenji Yanobe, Yutaka Sone, Hiroko Ichihara, Tsuyoshi Ozawa, etc)
He also worked on a number of time-based art programs, including performances and concerts using gallery space, such as the auditorium program at the Rolywholyover A circus by John Cage in 1995.
In 1999, He moved to Kanazawa to prepare for construction of the new museum and engaged in the production of commissioned art works with Leandro Erlich, James Turrell, Anish Kapoor, etc. In addition, he developed the museum-cruise project that was held to invite all students from elementary and junior high schools in Kanazawa City to museums.
Now he works as a director of Action-Plan Project in the Kanazawa Citizen's Art center also.
21st Century Museum of Contemporary Art, Kanazawa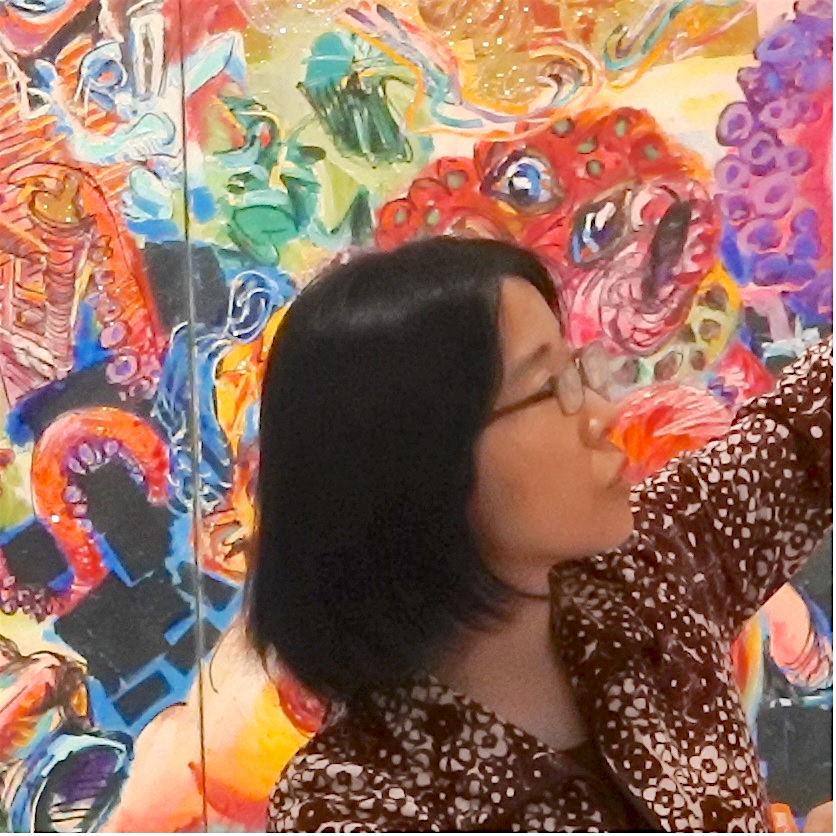 Tomoyo Sanbonmatsu

[Curator/The Museum of Modern Art, Kamakura & Hayama]
Born in Tokyo, 1974. Her research interests include representation theory, modern art, and contemporary art. Having started to work at The Museum of Modern Art, Kamakura & Hayama in 2003, she curated solo exhibitions of contemporary Japanese artist like "Hatakeyama Naoya: A Draftsman's Pencil" (2007), "Naito Rei: Tout animal est dans le monde comme de l'eau à l'intérieur de l'eau." (2009), "Okazaki Kazuo: Garden of Supplements" (2010). The main retrospectives of modern artists that she curated include: "Junzo Sakakura, Architect" (2009), "Moholy-Nagy in Motion" (2011), "Murayama Tomoyoshi: Get All of Me Seething" (2012), and "Naojiro Harada Retrospective" (2016). She was one of the translators of Boris Groys' Art Power (2008) into Japanese (2017).
The Museum of Modern Art, Kamakura & Hayama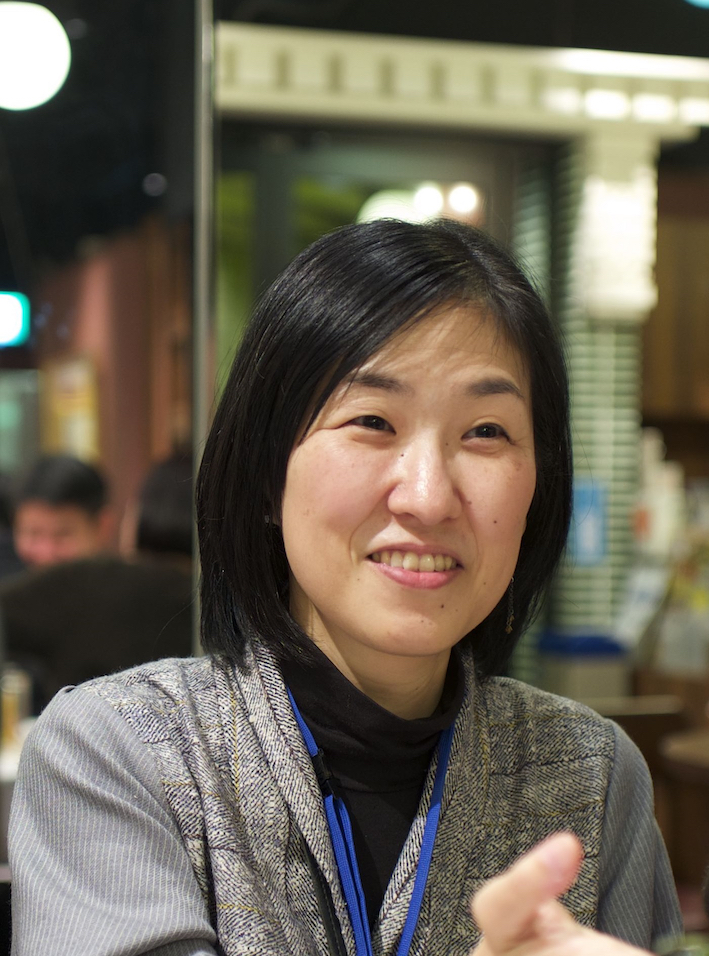 Hiroko Tasaka

[Curator, Tokyo Photographic Art Museum/Director of Yebisu International Festival for Art & Alternative Visions 2018]
Hiroko Tasaka is the curator of the Department of Moving Image at the Tokyo Photographic Art Museum. She was a director of Yebisu International Festival for Art & Alternative Visions 2018, which she has co-curated since 2009. She has curated "Spelling Dystopia" (2012–13), "Shiro Takatani Camera Lucida" (2013–14), "Apichatpong Weerasethakul: Ghosts in the Darkness" (2016–17) and "Japanese Expanded Cinema Revisited" (2017).
Tokyo Photographic Art Museum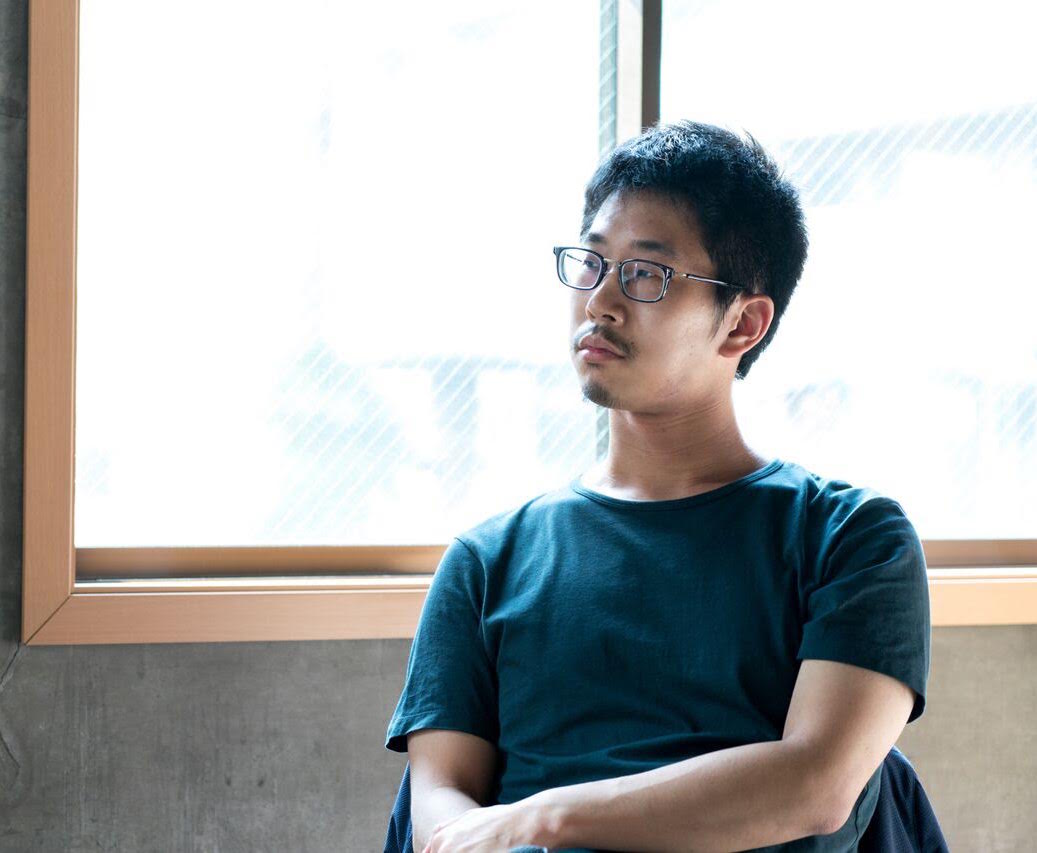 Arata Hasegawa    

Photo: 加藤甫
[Independent Curator]
Born in 1988. Hasegawa is an independent curator whose past projects include On the Desert Islands: Sculptures, 3D Works and Installation in the 1980s(2014), Palais de Kyoto/Nothing But Sound(2015), Chronicle, Chronicle!(2016-2017), and Inpurity/Immunity(2017-2018). He is the 2017-2018 guest curator for PARADISE AIR. He teaches at the Nippon Photography Institute, and is an official reviewer for the Architectural Institute of Japan.
[25th]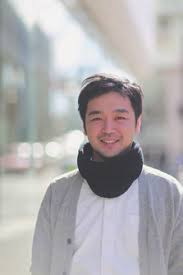 Jun Igarashi

[Curator, Arts Maebashi]
Born in 1984. Studied in Tama Art University. Igarashi started to work at Arts Maebashi in 2015. He curated "Art Meets 04 TABATA Koichi/MIYAKE Saori" (2017), "Unexpected Encounter Artist in Residence 2015-2018" (2018).
He's in charge of regional art project, such as artist in residence program.
Arts Maebashi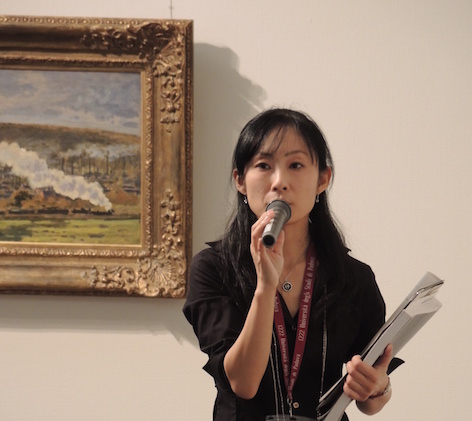 Mari Sawado

[Associate Curator, the Museum of Modern Art, Ibaraki]
Since 2009, Mari Sawado has served as Associate Curator of the Museum of Modern Art, Ibaraki. She graduated with her MA in Art History from Keio University, where she specialized in modern and contemporary art history. From 2002 to 2009, she worked as Assistant Curator and Associate Curator at the Tenshin Memorial Museum of Art, Ibaraki and worked for KENPOKU ART Executive Committee Office between 2015 to 2016.
She curated exhibitions such as "Where Art Meets Music" (2011) and "Laughter in Art" (2015).
the Museum of Modern Art, Ibaraki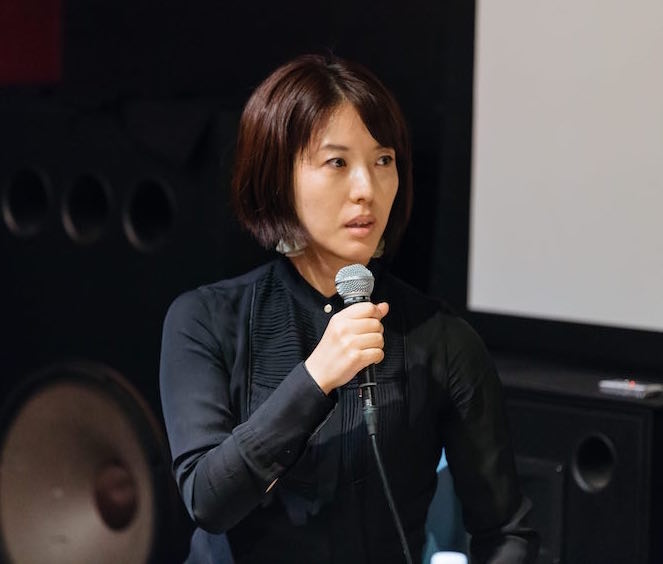 Miyuki Tanaka

[Independent Curator/Producer]
Having worked as a curator at art institutions, Tanaka started her career as an independent curator/producer. She has produced interdisciplinary exhibitions and performances such as Prosthetic Fashion Show: Rhythm of athletics (The National Museum of Emerging Science and Innovation, 2014), Japan Foundation presents Disability × Performing Arts Series 2016: dialogue without vision (Kanagawa Arts Theatre, 2016), exhibition The Great Ordinary (Borderless Art Museum NO-MA, 2017), and dance performance CREATIVE AUDIO DESCRIPTION (Kanagawa Arts Theatre, 2017), film NIGHT CRUISING (2018) among others. Her interests often include technology and disability as the frontier where alternative perspectives of the future could be found.http://miyukitanaka.com/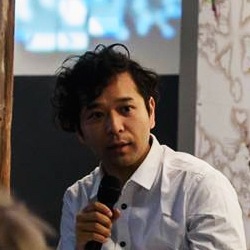 Junya Yamamine

[Curator, Contemporary Art Center, Art Tower Mito]
Junya Yamamine is a writer and curator currently working at Art Tower Mito in Japan. His focus is on video art and media theory, and he intends to bring discussions from the field of new media into the wider contemporary art discourse through his curatorial practice such as "Hello World -For the Post Human Age", "Fujiko Nakaya - Resistance of Fog" at Contemporary Art Gallery, Art Tower Mito. He has also worked as a curator for theTokyo Photographic Art Museum, the Yebisu International Festival for Art & Alternative Visions, and the 21st Century Museum of Contemporary Art, Kanazawa.
Contemporary Art Center, Art Tower Mito
【Moderator】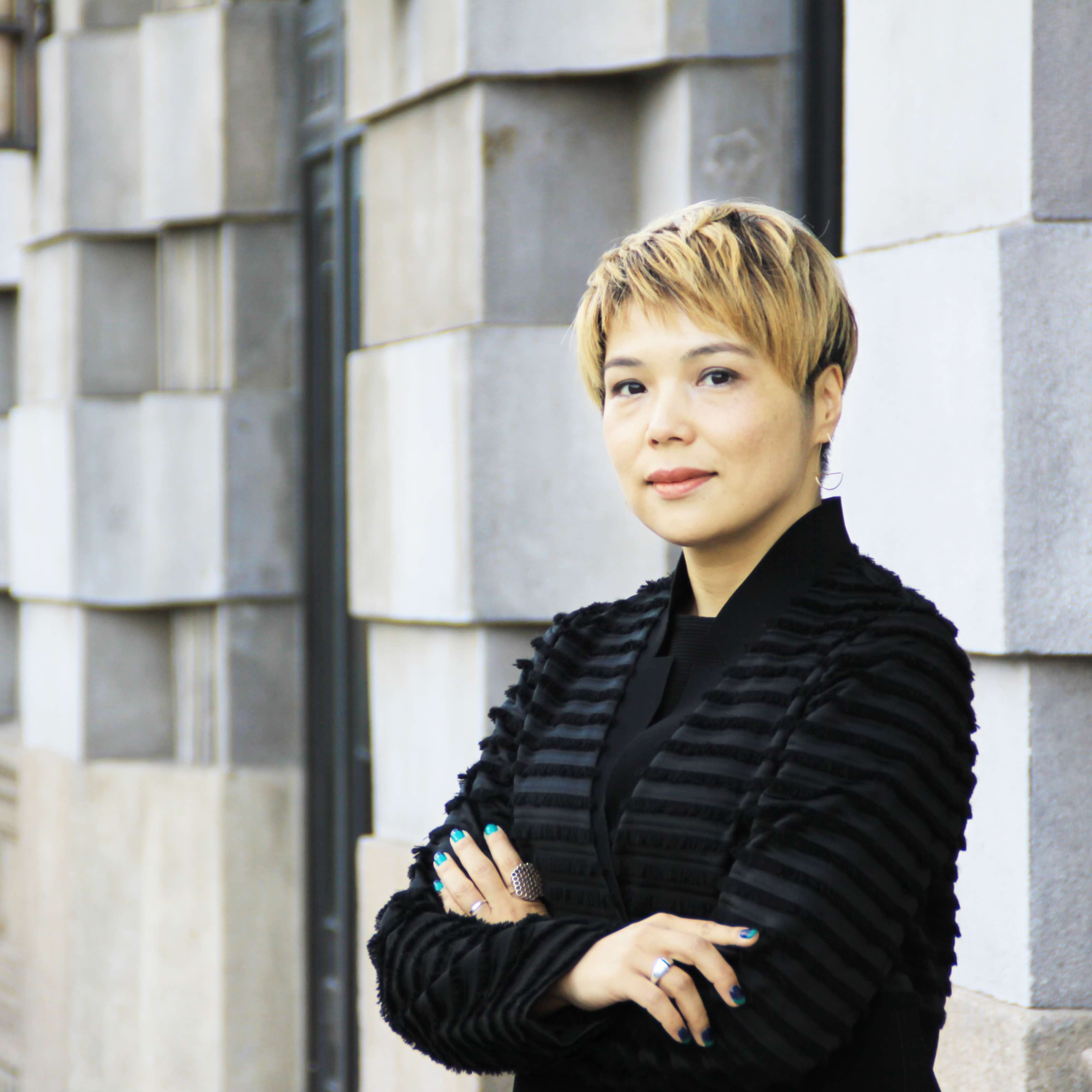 Kodama Kanazawa

[ARCUS Project Guest Curator 2018]
Independent Curator / Senior Deputy Director of Curatorial Affairs, Towada Art Center