【Artist's profile】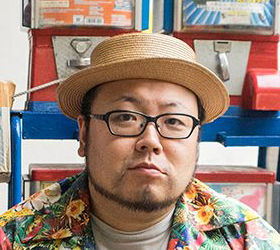 Tesshin IINO

Born in 1981 in Tokyo. live and work in Toride, Ibaraki.
After graduated from B.A in Department of Fine Art, Sculpture Course, Kanazawa College of Art, He started making works with the theme of "Boys and Fantasy" weaving some humor into the works. In order to show works to wider public, he held exhibitions not only in museum, art gallery, but also in Event space, Shushi restaurant and temple.
currently, he is Ph.D. student of department of InterMedia Art at Tokyo University of the Arts.