Artist-in-Residence Program
The Artist-in-Residence (AIR) Program in Ibaraki, which ARCUS Project leads, is the longest running visual arts program in Japan. From the time between 1994 and 2019, the AIR Program in Ibaraki has invited one-hundred six artists from thirty four countries or regions. Since 2003, artists from around the world have been selected through applications from open calls and screenings. Supporting emerging artists in international fields and analysing the feedback from artists and locals are part of ARCUS Project's approach. Moreover, the solid operating foundations of the Ibaraki Prefectural Government and local autonomous communities of Moriya have allowed the AIR Programs to develop and to promote international exchanges for over twenty years.
The AIR Program of ARCUS Project has encouraged artists to explore the Ibaraki area to cultivate their artistic activities and to communicate with the locals by providing artists with free accommodation and studios for their long-term stay.
ARCUS Project has changed its approach from seeking results from the artists during their stay to now motivating artists towards exploring, researching, and forming new possibilities in their practice by a continuous process of contemplation and experimentation.
In order to create an environment where artists can gain a sense of satisfaction and value through AIR Programs, ARCUS Project has established an effective support system which facilitates a diverse service for artists from different regions. Without Japanese language skills, foreign artists could face challenges such as gathering the information and materials they would require during their residency. In addition, the language barrier may cause artists to potentially feel isolated and confined to their studios.
To avoid these problems, AIR coordinators are responsible for helping foreign artists to understand the Japanese culture and culture particular to the Ibaraki area. This is done by connecting the artists with the area and local residents and helping them with any logistical problems.
The progressive support system and environment that ARCUS Project offered in its early stages have encouraged more than half of the artists who had stayed in Moriya through AIR Program to return Japan for another artist-in-residence program (more than fifty artists out of one- hundred six have visited ARCUS Project again by 2020.) Our focus on the support of artists has also increased the international reputation of the ARCUS Project.
Past Resident Artist's list : click here.

Local Program
ARCUS Project, centring around the city of Moriya in the Ibaraki prefecture, is carried out with a combination of artist-in-residence programs and programs such as workshops for local residents. Examining the meaning of artistic activities in a region, ARCUS Project attempts to elicit individual potential creativity through its artistic projects and believes that this attempt will invigorate the region.
The setting of ARCUS Project also enables artists to communicate with locals easily, as the ARCUS Project spaces are located inside the Moriya Manabi-no-sato, the lifelong learning center that more than thirty-six thousand visitors use annually. With this geographical and cultural advantage, since 2010, ARCUS Project has launched outreach events including "Manabi-no-sato Festival: ManaFES," which is a joint open day event by collaborating with various local group activities.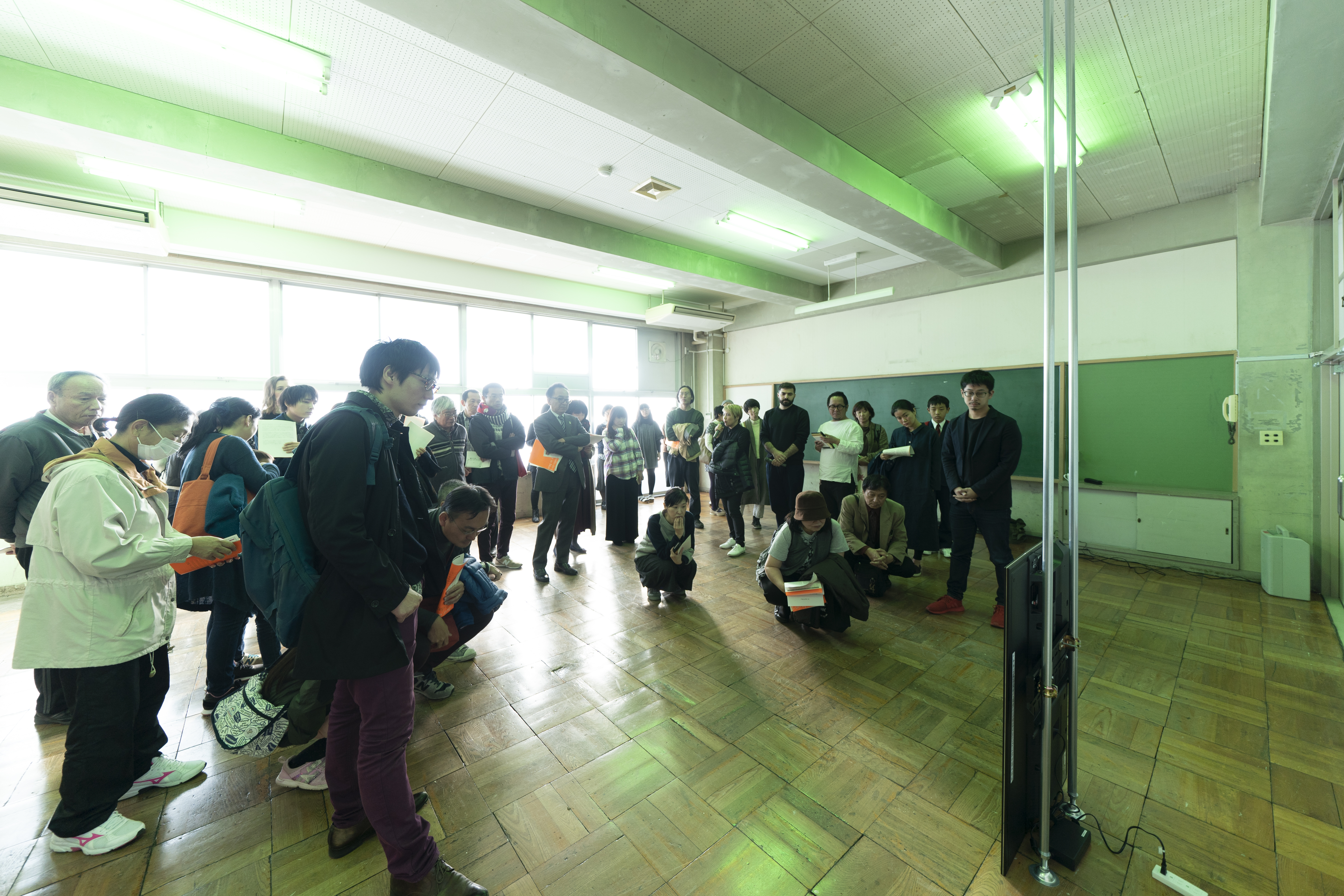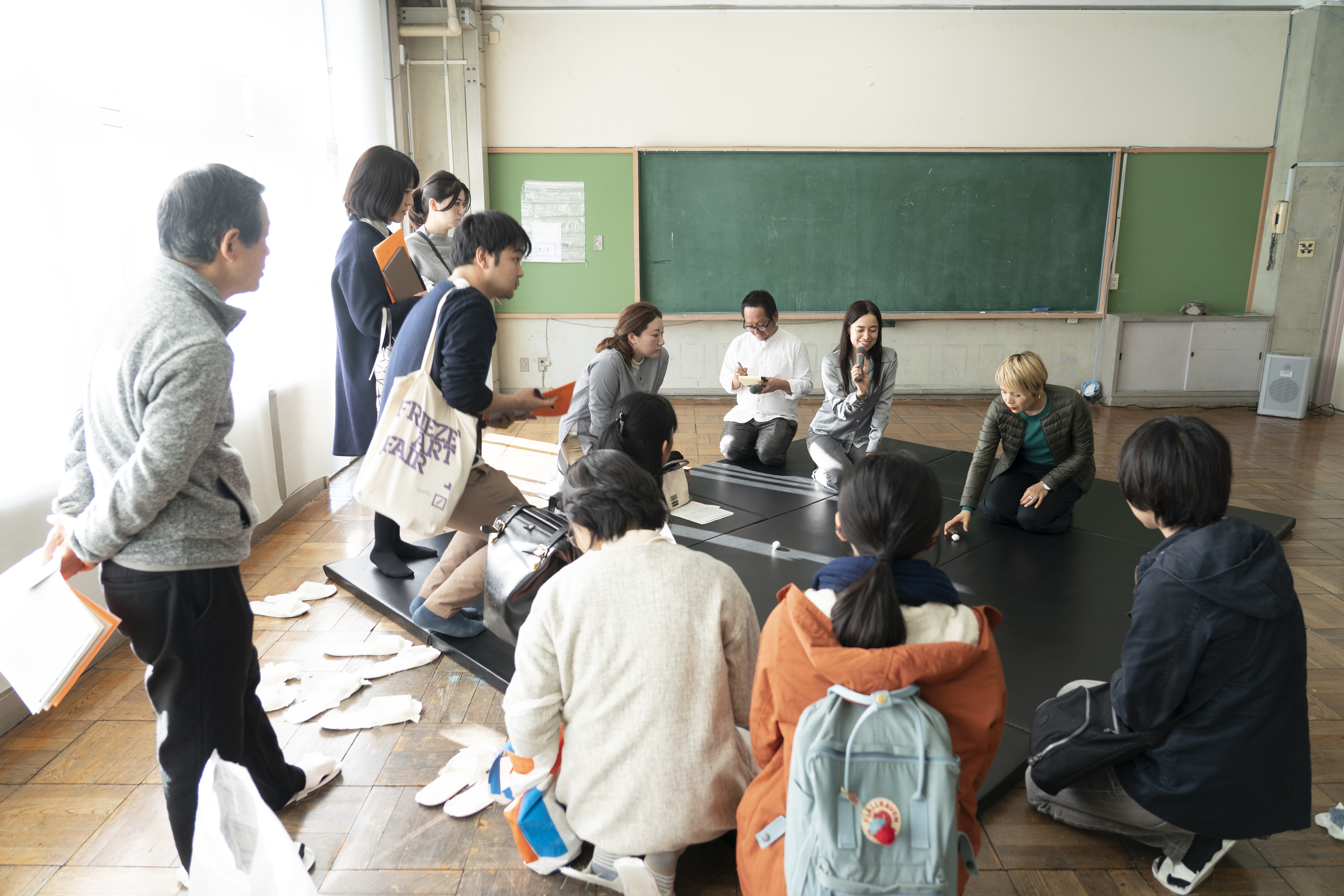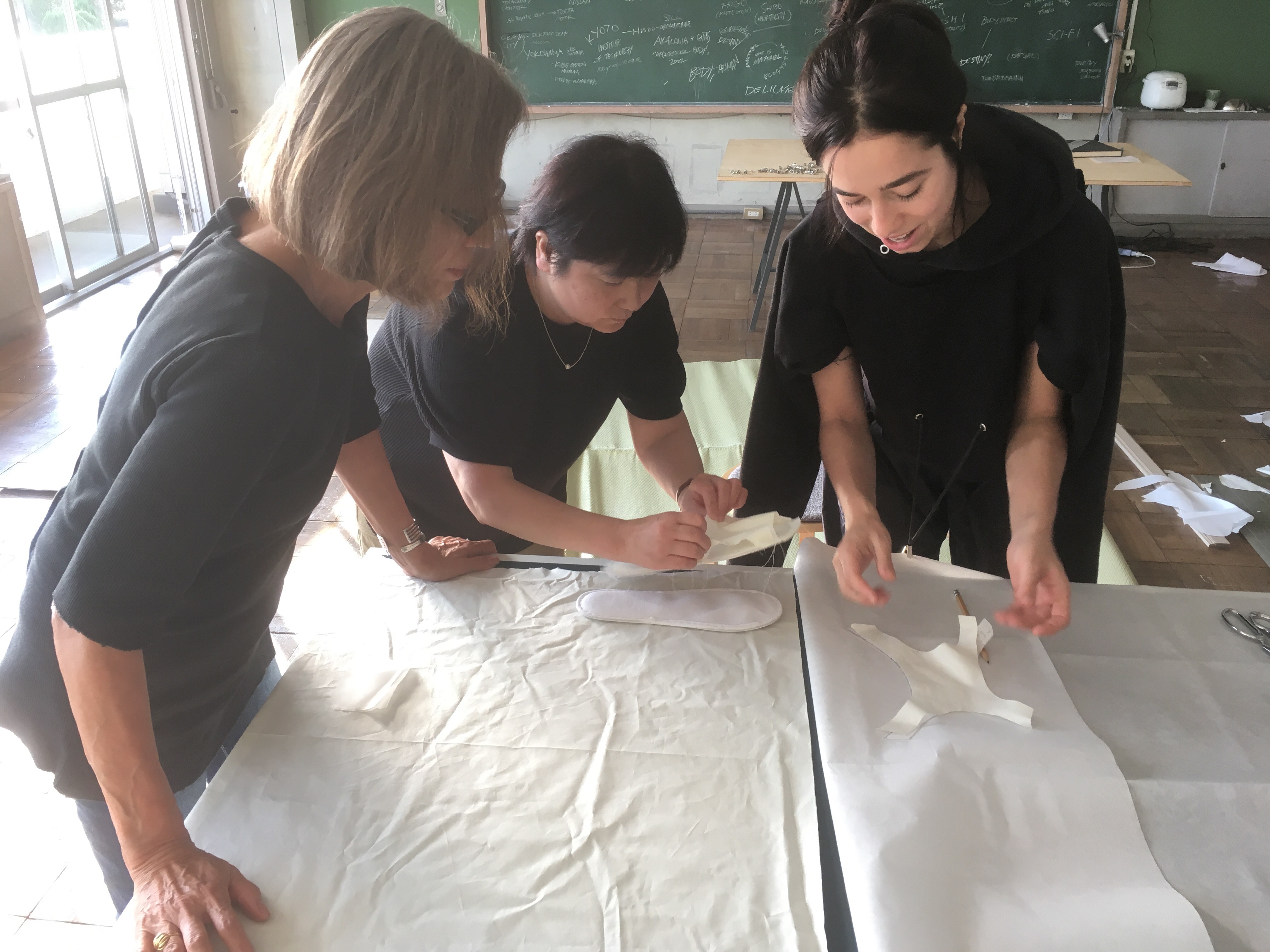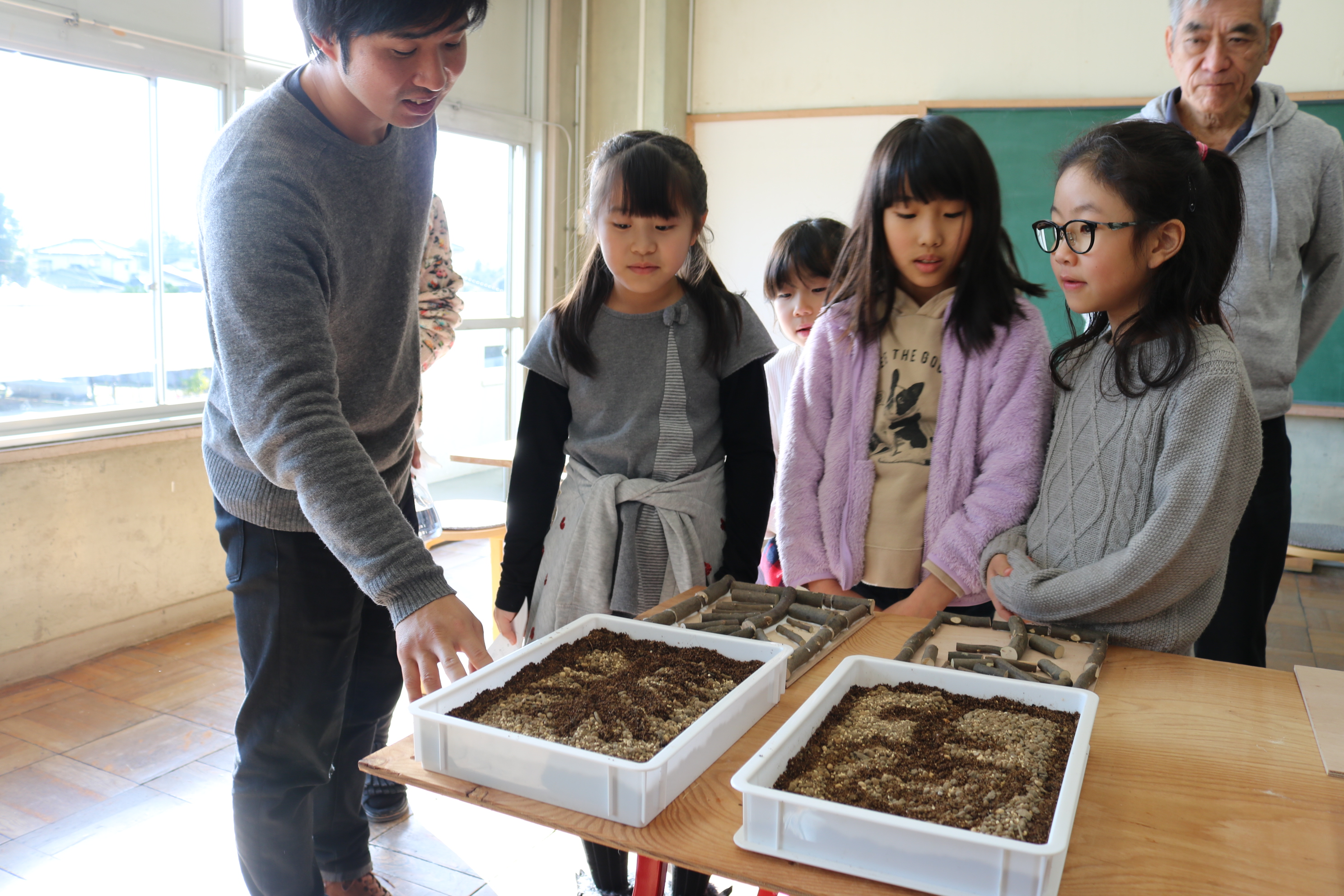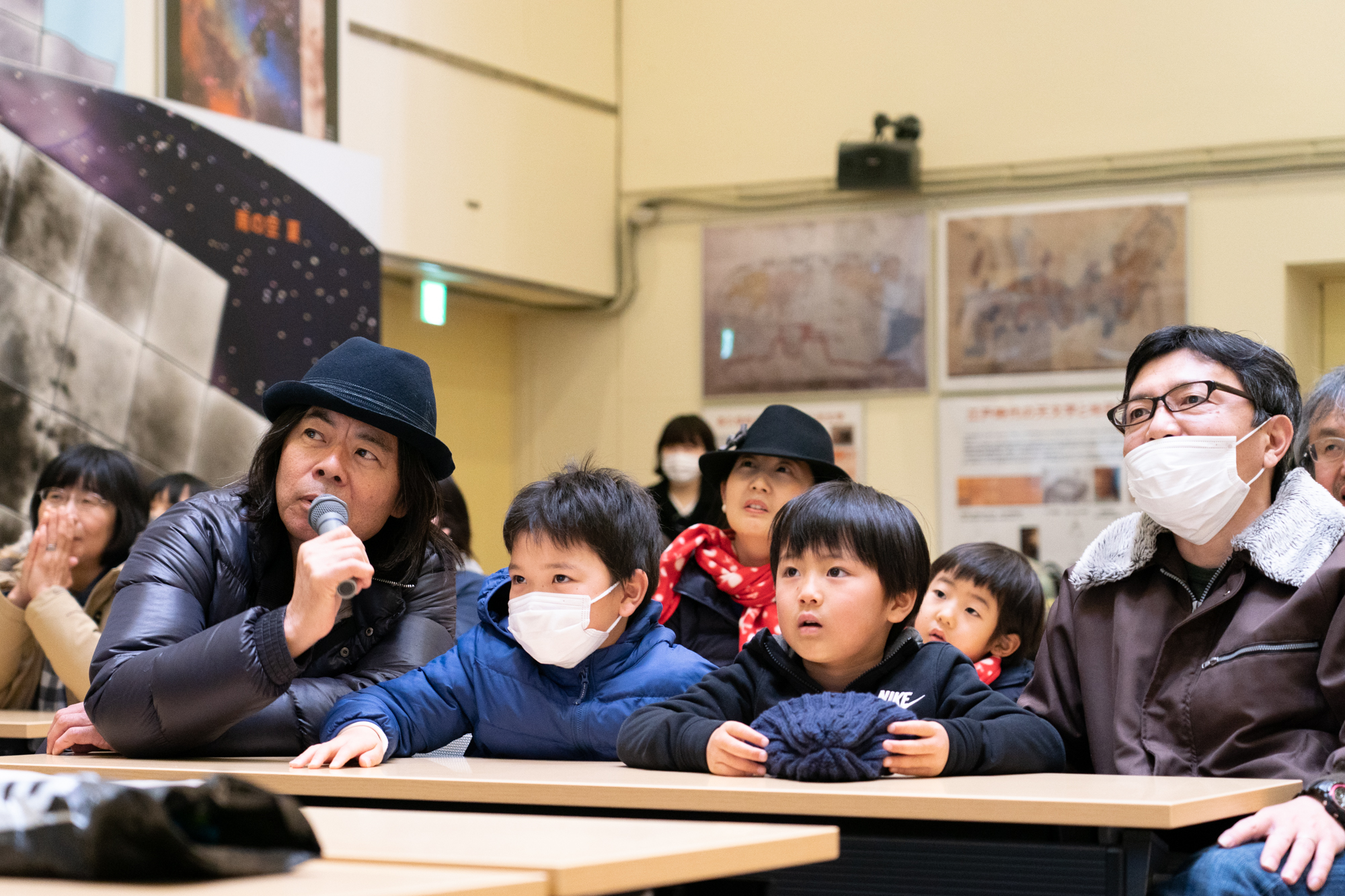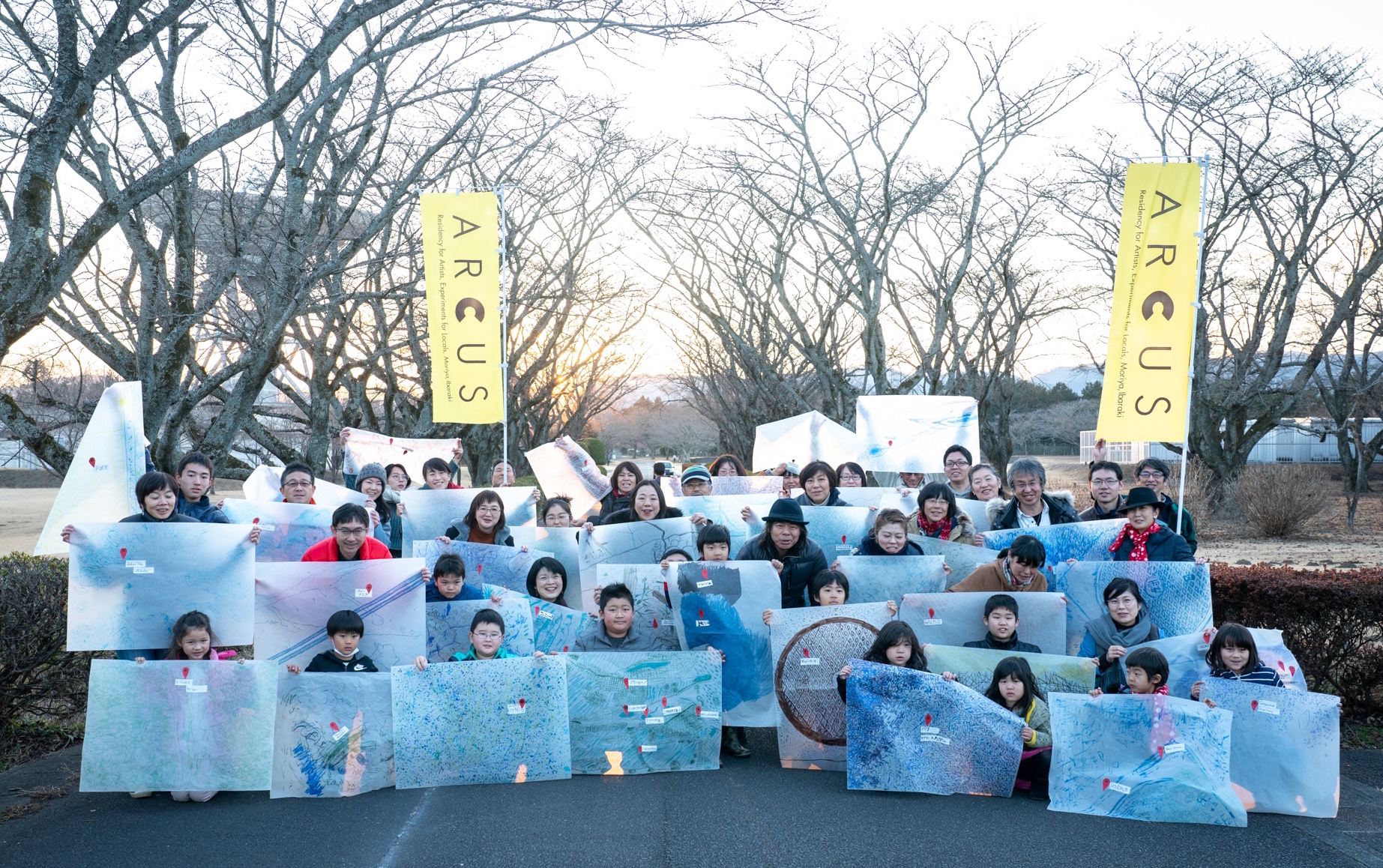 Photo(from above):Open Studios, Studio Guided Tour, Filming at artist's studio, Making slippers with ARCUS Supporters, workshop "Ki-no-Mirai",HIBINO HOSPITAL
photo (1,2,6,7):Hajime Kato