Aug 22, 17:43
Announcement of Artists and Curator for the Exchange Residency Program

In addition to the open-call artist-in-residence (AIR) program, the ARCUS Project launches the Exchange Residency Program this year. Working together with overseas AIR programs and initiatives, the Exchange Residency Program sends abroad and invites to Japan artists and curators to support Japanese artists' practices and encourage a more enriching exchange in the arts and culture between artists and curators of both in and outside Japan.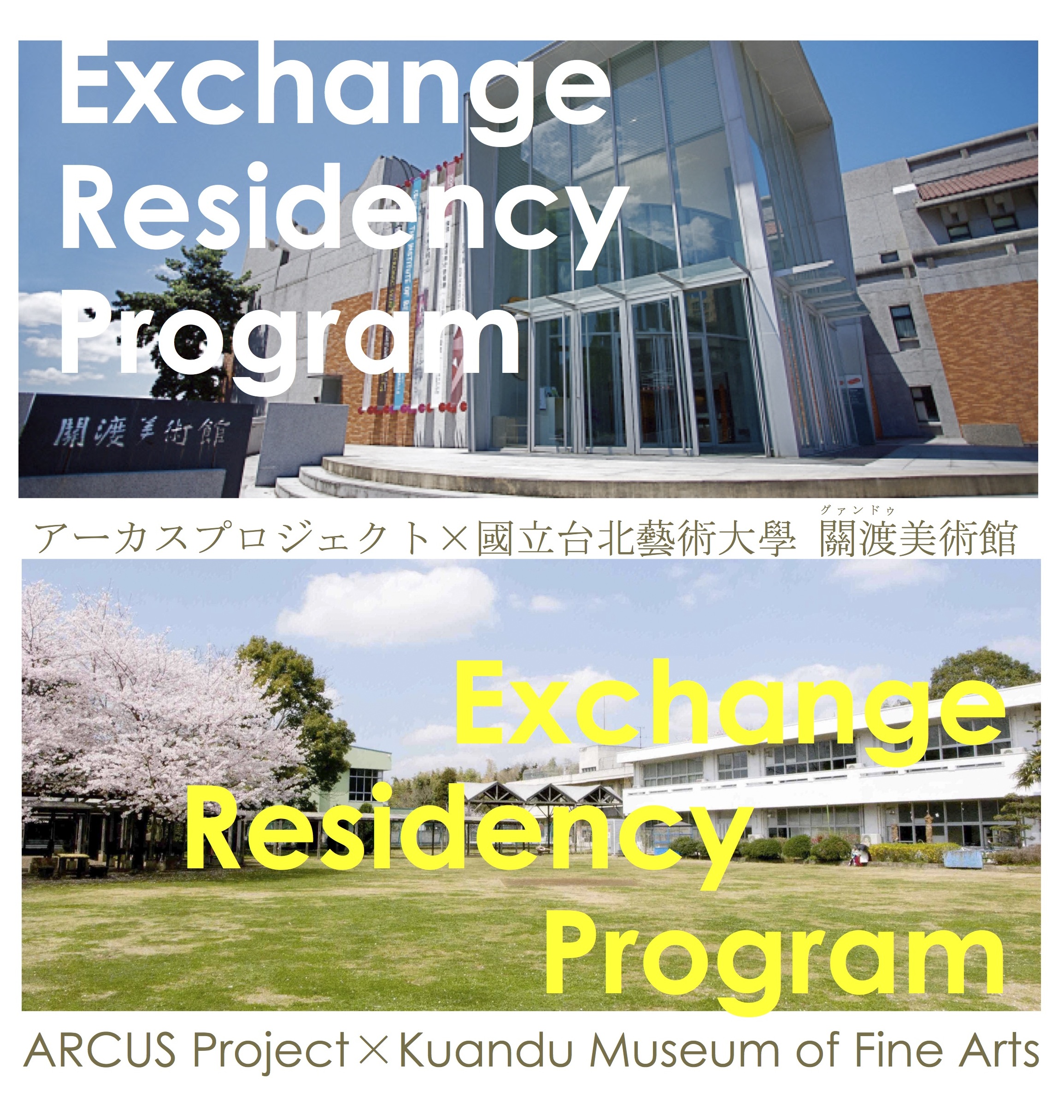 【Hosting Institution】
[Taiwan]
Kuandu Museum of Fine Arts(KdMoFA)


【Period】
December 1 2017 to January 29 2018(60 days)
【Artist】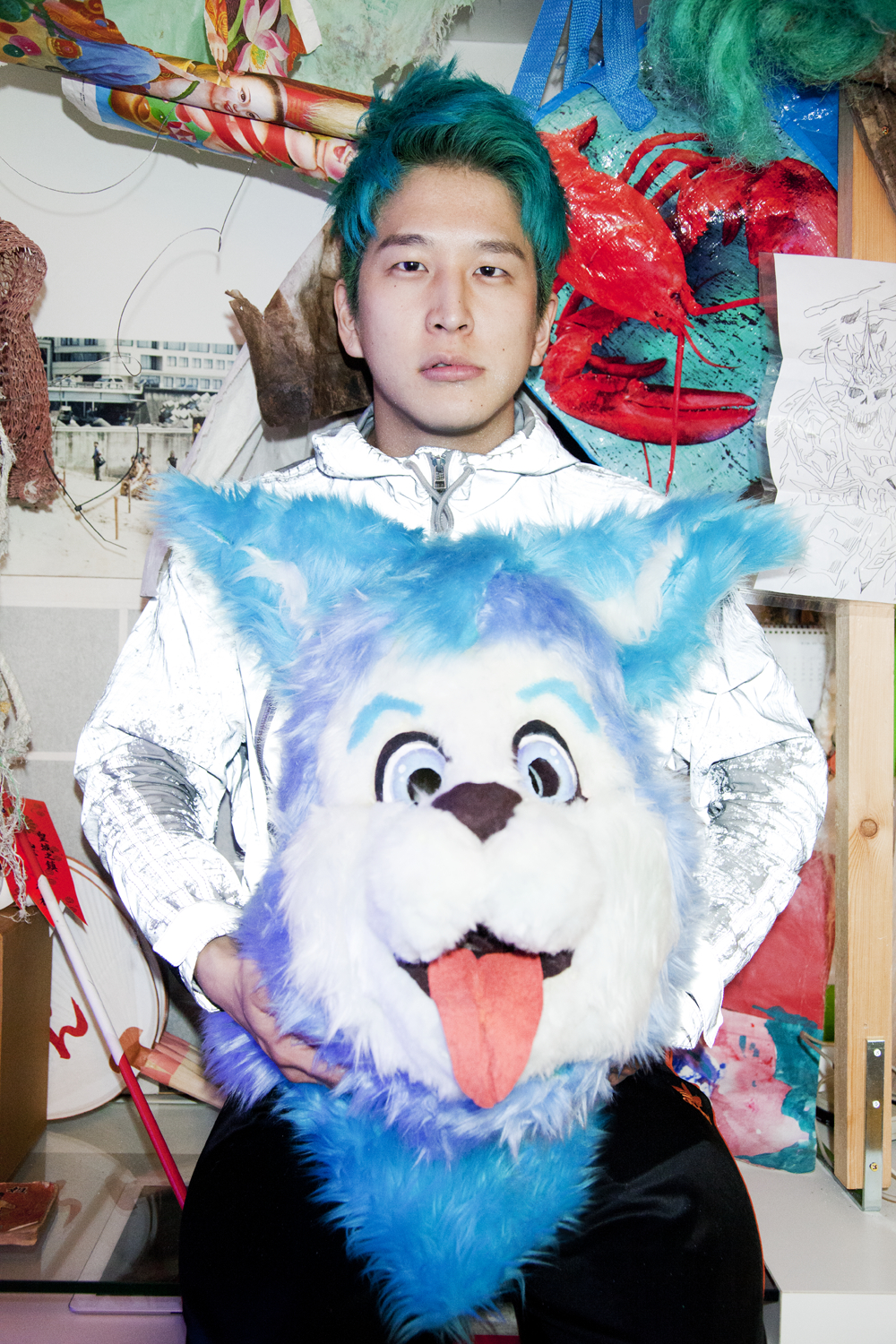 Dan Isomura
Born in Tokyo, 1992. Lives and works in Tokyo. Dan Isomura obtained his Bachelors of Fine Arts in Oil Painting from Tokyo University of the Arts in 2016 and also received honours from Genron Chaos Lounge New Art School in 2017. His major activities include solo exhibitions during residency programs in London and Tokyo: "Two glasses of water/2000000000000000000000000 water molecules" (The Vitrine, Central Saint Martins, London 2017); and "A glass of water/1000000000000000000000000 water molecules" (Youkobo Art Space, Tokyo, 2017). He also participated in the pre-event program of KENPOKU ART 2016, "Gei-Dai-Go" (Ibaraki, 2015). Having organized parties at his home since 2016, he reconstructed and reinterpreted a party with Nepali immigrants, Home Party #1 into an installation at a gallery space as Home Party #2 (Chaos* Lounge Gotanda Atelier, Tokyo, 2017). Through creating installations and paintings with reference to religious art, physics, aesthetics on social media, and vernacular cultures of the immigrants with whom he encountered in Japan and travel destinations, Isomura aims to showcase the current social and political landscape at the transition of globalization.
Website

Referrer's comment
In his recent works, Isomura has taken up the religious outlook of good and evil inherent in Thai contemporary religious art and also the issues surrounding asylum seekers residing in Japan. In a kitchified and humorous manner, he sheds a critical light on the border between "this side" and "that side" that lies so deep within our gaze. What allows Isomura's subtle distancing and communication with the object of his confrontation may be Isomura's particular gaze—a gaze that allows him to see himself and Japanese society objectively.
In the current landscape where, on the one hand, boundaries and categories of all things are ambiguous yet, on the other hand, seem to intensify so excessively, it is exciting to see how Isomura, who treats issues with a unique eye, develops his practice in Taiwan.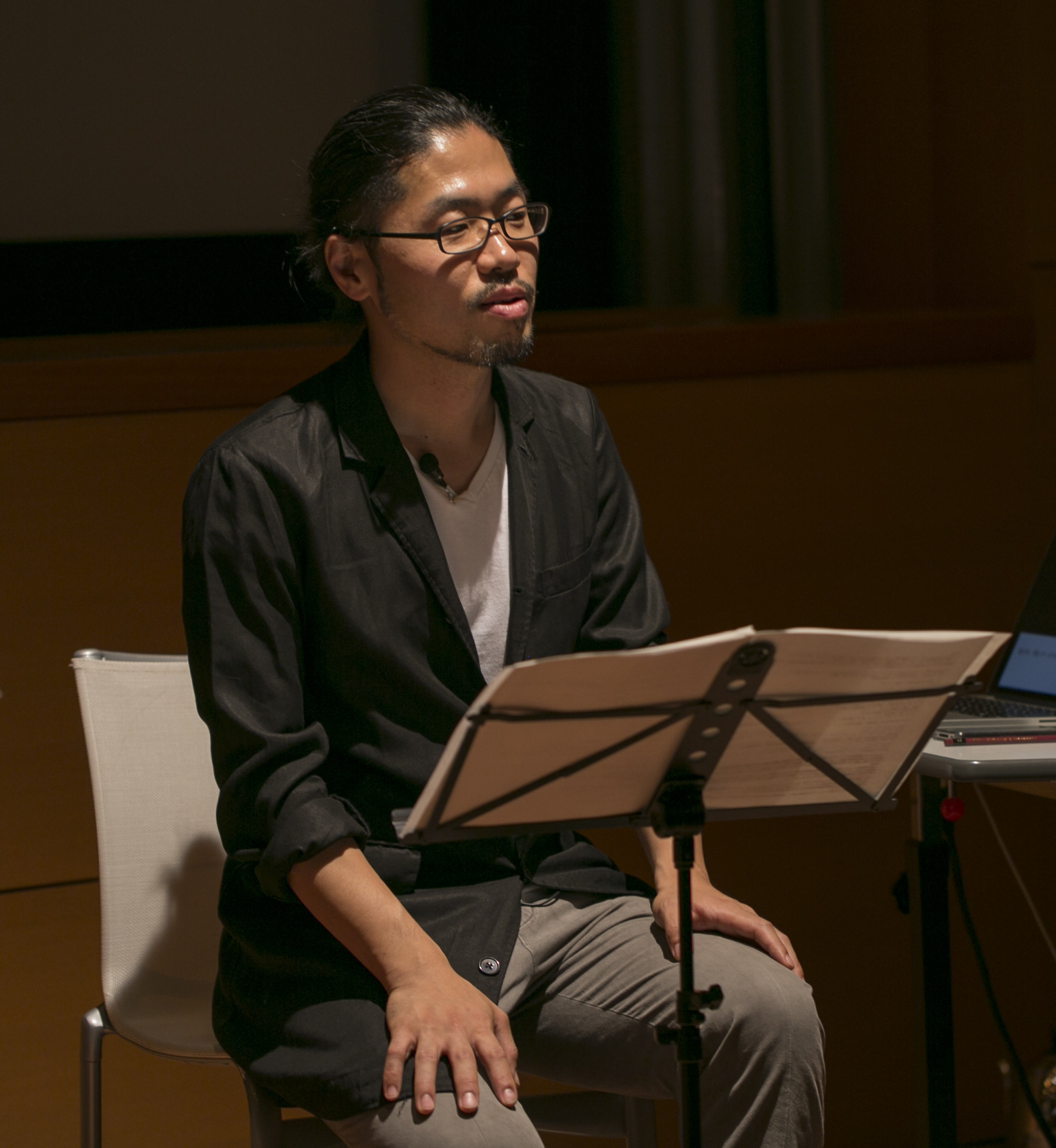 mamoru
Born in Osaka, 1977. Live and works in Tokyo and Izu. In 2016, mamoru obtained Master Artistic Research from The Royal Academy of Art The Hague/The Royal Conservatory. Recipient of Artist Overseas Training Program promoted by Agency for Cultural Affairs. Recent exhibitions and performances includes "a long listening journey of a Possible thiStory especially of Japanese&Dutch&something more"(Yuka Tsuruno Gallery Viewingroom, Tokyo, 2016), "Time of Others"(Museum of Contemporary Art Tokyo, Queensland Art Gallery of Modern Art, 2015-2016), "THE WAY I HEAR/scores for imagination"(National Museum of Art Osaka, 2015), "MEDIA/ ART KITCHEN SENSORIUM"(Ayala Museum, Manila, 2013).
The latest project attempts to graft a "possible history" with actual present in order to embody the plurality of histories. It consists of lecture performances, film, text and sound works. Other series named THE WAY I HEAR, mamoru transcribes the soundscape of the specific locations into texts through listening and extensive research on the history and/or geography; the presented soundscape can be of the past, present, future, and imaginary. Also etude for everyday life features subtle sound and ephemeral phenomenon found in everyday life. mamoru attempts to reveal an alternative world through listening.
Website

Referrer's comment
With "listening" as his starting point, mamoru has been presenting video works and lecture performances that deal with particular spaces and times. Recently, he has continued to conduct research on historical incidents and figures and, despite not being able to be literally see or know them, he investigates ways to recall or imagine them using abstract and poetic texts and physical movements. Viewers get to read the images and narratives from these fragments, but these works by mamoru, in fact, question knowledge and what it means "to know."
Through his research of a 17th-century publication, mamoru has explored connections between the Netherlands, Indonesia, and Japan. It is interesting to see how his research will evolve during his residency in Taiwan.


【Referrer】
Che Kyongfa [Curator, Museum of Contemporary Art Tokyo]

【Selection】
Among the Japanese candidates chosen by the ARCUS Project Administration Committee and Che Kyongfa, the referrer, the Kuandu Museum of Fine Arts has selected two artists for this Exchange Residency Program.

【Curator Invitee】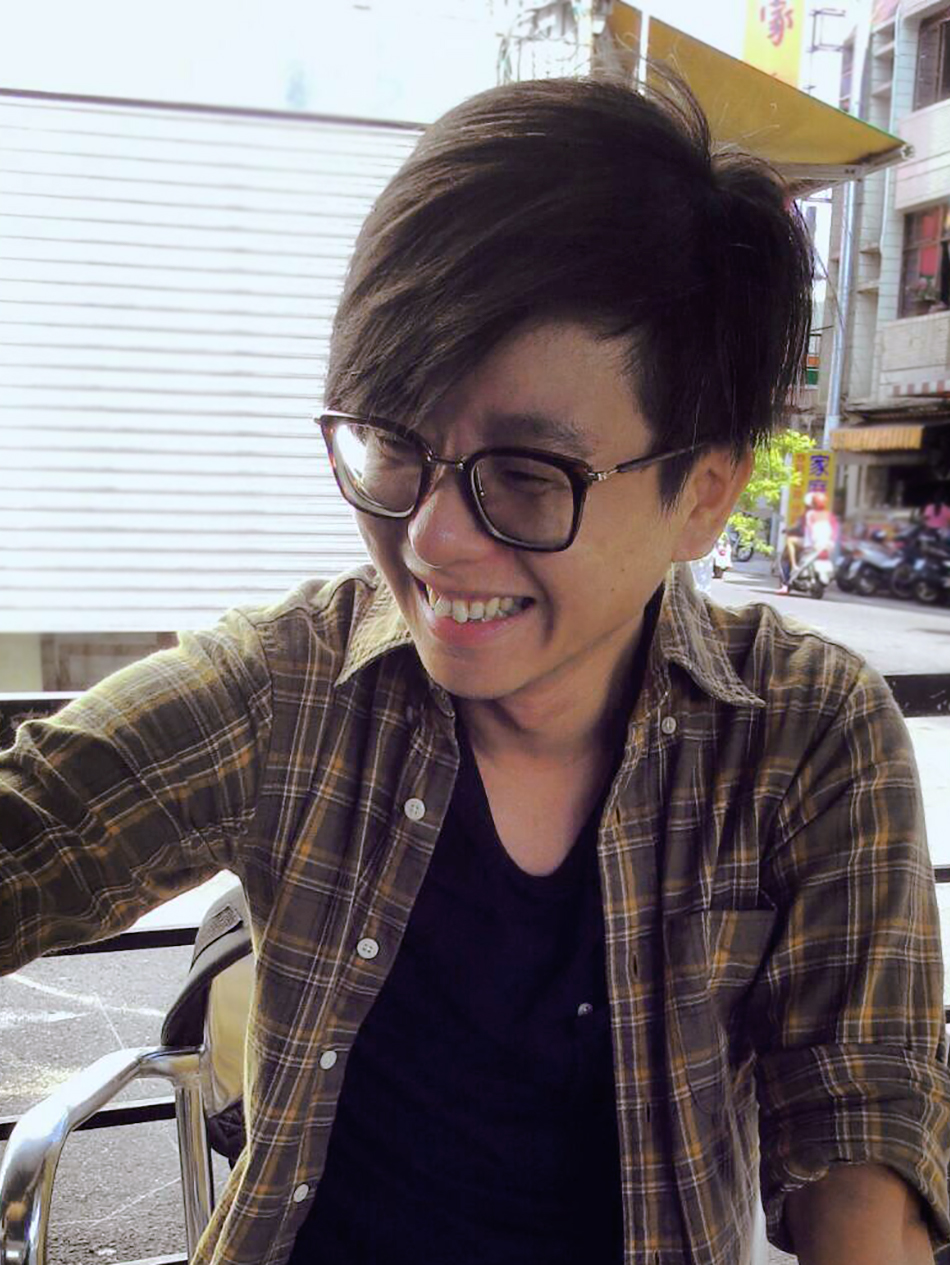 Ho Yu-Kuan
Born in Tainan, Taiwan in 1983. Lives and works in Taipei, Taiwan. In 2013, Ho Yu-Kuan obtained his MA at Graduate Institute of Art History and Art Criticism, National Tainan University of the Arts. Ho's curating experience focuses on colonial history in Asia, localism under globalization, and nation's cross-bordering and boundary making. His recent curation includes "Crossing the Straits" (Run Amok Gallery, Penang, Malaysia, 2017), "Rhetoric of Shame" (Kuandu Museum of Fine Arts, Taipei, Taiwan, 2017), "My Hometown Nan-Du: Deconstruct Nations, Reconstruct Home" (Taipei Economic and Cultural Representative Office in Japan, Tokyo, Japan, 2016), "Rat, Escaping from Dark" (2015 Artist Fair Taiwan, Taipei, Taiwan, 2015). He also participated in art projects such as "NML Residency & Nusantara Archive Project" (observation team, 2017), "Kau-Puê: Art Associate" (editor, 2015), "In the Twilight, Starting from the South: Tainan Art Space Now & Remembered 1980-2012" (co-author, 2012).
【Period】
January 16 to February 14 2018(30 days)

【Selection】
The ARCUS Project Administration Committee and Che Kyongfa, the referrer have selected the curator who is recommended by the Kuandu Museum of Fine Arts, the hosting museum.