Jul 19, 18:00
Guest Curator for Residence Program 2017
We are please to inform you that our Guest Curator 2017 for the residence program.
Since 2012, ARCUS Project has been inviting curators for our residence program as our guest curator.
This year ARCUS Project welcomes Kenichi Kondo, a curator of Mori Art Museum.
He will work as a program curator during the period of residence program.
Kenichi Kondo Curator of Mori Art Museum
Born in 1969. Completed a Master's (art history) at Goldsmiths College, University of London. Kondo started to work at Mori Art Museum in 2003. He curated "MAM Project 009: Koizumi Meiro" (2009), "Roppongi Crossing 2010" (2010), "Arab Express" (2012), "MAM Project 018: Yamashiro Chikako" (2012), "Andy Warhol" (2014) , video screening programs by Bill Viola (2015) and Gordon Matta-Clark (2015), and "MAM Research 004: Video Hiroba" (2016). Kondo also curated a video art show with young Japanese artists for Sala 1, a non-profit gallery in Rome (2010) and was Research Fellow at Hamburger Bahnhof - Museum for Contemporary Art - Berlin, National Museums of Berlin (2014 -15).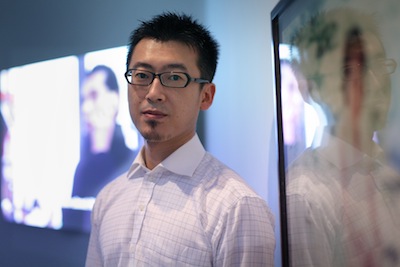 photo: Shinichiro Mikuriya
Information
Open call for the Artist-in-Residence Program of ARCUS Project 2018 IBARAKI was closed. The information is announced on our website and through eNewsletter in July 2018.
The result is announcedhere!
ARCUS eNewsletter keeps you updated with the latest news from ARCUS Project.

We are supported by local supporters.
Please feel free to contact us regarding activities!
KENPOKU ART 2016 Information
"Sea, Mountain, Art!"
Sep 17 - Nov 20 2016
Related information are here!
Cooperated by ARCUS Project Administration Committee