Jun 27, 17:03
Modern Japanese Calligraphy Workshop|July 25(Tue) - 29(Sat), Aug 1(Tue) - 5(Sat) 13:00 / 15:00
We open our studios to encourage emerging artists and people who are interested in everyday use of our studios as ARCUS Share Studio.
This summer, we hold the self-planned workshop by a modern Japanese calligrapher Unen Kumagai based in Moriya.
Date|July 25(Tue) - 29(Sat), Aug 1(Tue) - 5(Sat) 13:00 / 15:00 (except Aug 3 13:00)
Space|ARCUS Studio 02
Capacity|10 persons
Admission|500yen
Contact/Booking|Unen Kumagai: Tel090-4054-7166E-mail
※Booking required through e-mail.
For more informationClick here。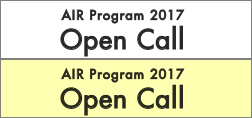 Information
KENPOKU ART 2016 Information
"Sea, Mountain, Art!"
Sep.17th - Nov.20th 2016
relative information are here!
cooperated by ARCUS Project Administration Committee
Open call for the Artist-In-Residence program of ARCUS Project 2017 IBARAKI is closed. about Open call 2018, please contact us.

A free eNewsletter that summarizes the latest news from ARCUS Project
we are supported by local supporters.
Please feel free to contact us!