Nov 11, 13:00
OPEN STUDIOS|November 11th (Fri)-27th (Sun) 13:00-19:00
We are pleased to invite you to OPEN STUDIOS for our Artist-in-Residence program.
Date & Time|November 11th (Fri) - 27th (Sun) 13:00 -19:00
※Open on Fridays, Saturdays, Sundays and Wednesday 23rd. Appointment only on the other weekdays. Closed on Mondays.
Venue|ARCUS Studio
Admission|Free
Artists|
Ernesto Bautista [El Salvador],
Gan Siong King [Malaysia],
Yen Noh [South Korea]
Related program|
1. Guided Tour for Kids:12th・19th 14:00 -15:00 ※Booking required
2. Artist Talks × Hiroyuki Hattori:13th 15:00 -18:00
3. Studio Guided Tour by Resident Artists:23rd 14:00 -15:30
4. Open Discussion:23rd 17:00 -19:00
5. Guided Tour by Coodinators:Tuesdays to Thursdays 14:00 -18:00 About 1hour ※Booking required
6. 「CAN WE TALK ABOUT MAVO?」by Yen Noh:11th-13th・18th-20th
7. 「Meeting People is EASY!」by Gan Siong King:11th -27th 14:00 - ※Exc.12th,19th, 23rd
8. Panel Discussion by Yen Noh「CAN WE TALK ABOUT MAVO?」:26th 16:00 -17:30
More information, click here!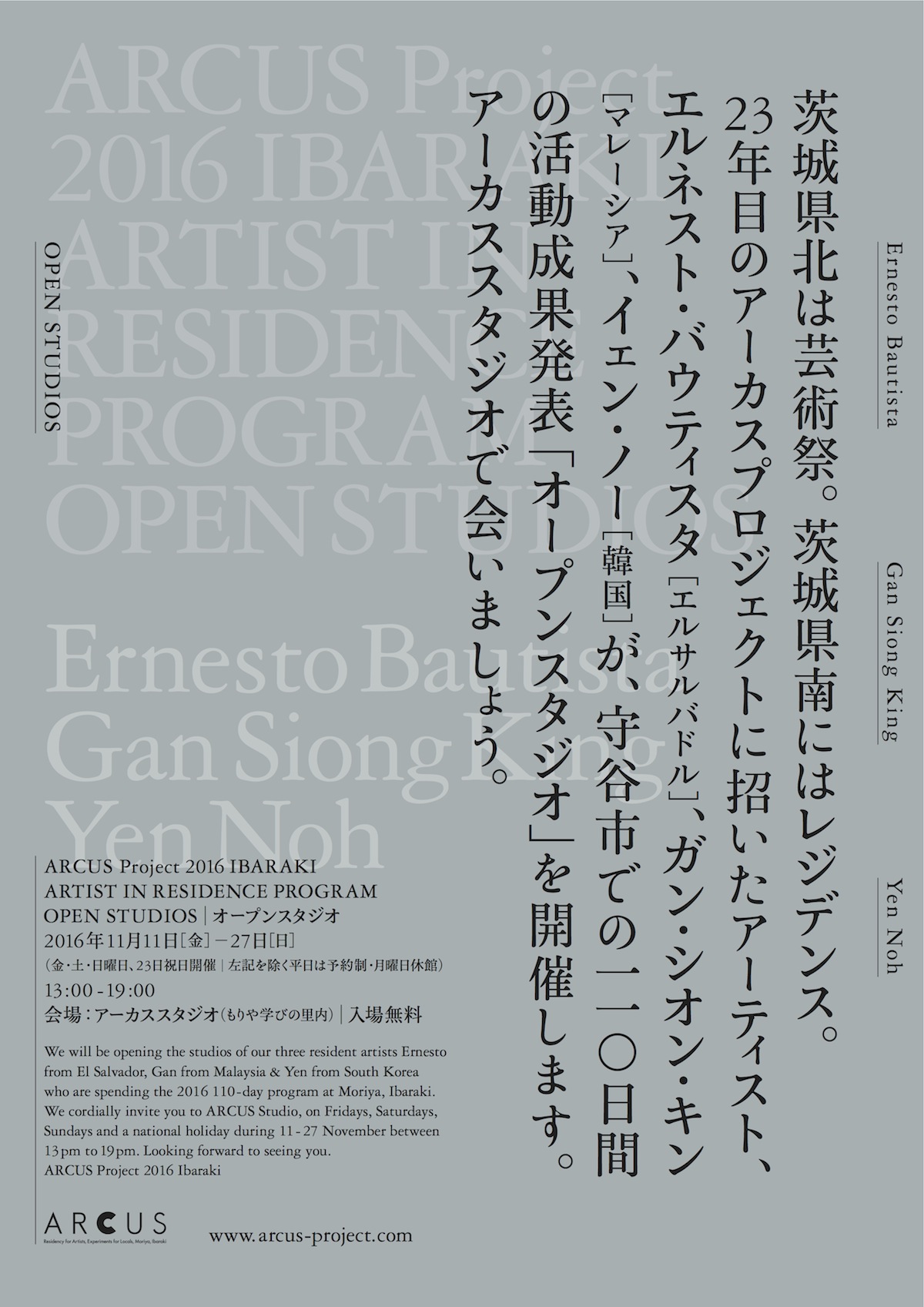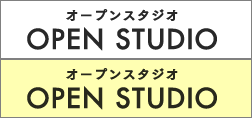 Information
KENPOKU ART 2016 Information
"Sea, Mountain, Art!"
Sep.17th - Nov.20th 2016
relative information are here!
cooperated by ARCUS Project Administration Committee
the call for the Artist-in-Residence program of ARCUS Project 2016 IBARAKI was closed. Result would be announced at the beginning of July.

A free eNewsletter that summarizes the latest news from ARCUS Project
we are supported by local supporters.
Please feel free to contact us!