Julieta Aguinaco & Sarah Demoen (Mexico & Belgium)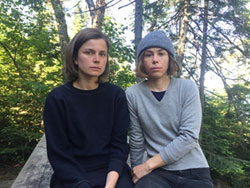 [Selected Exhibitions and Activities]
2017 Rabbit Island Residency. Rabbit Island, Michigan, USA
2016 'Those Quiet Men Who Always Stand On Piers…', Altiplano Art Space, Mexico City, Mexico
2015 'The Limits of My World', ABC Art Berlin Contemporary, Berlin, Germany
2015 'The Limits of My Language', Dutch Art Institute (DAI). Showroom Arnhem, The Netherlands
2015 'From One Thing to Something Else', Collaboration with Ben Burtenshaw,
DAI & Casa do Povo, Sao Paulo, Brazil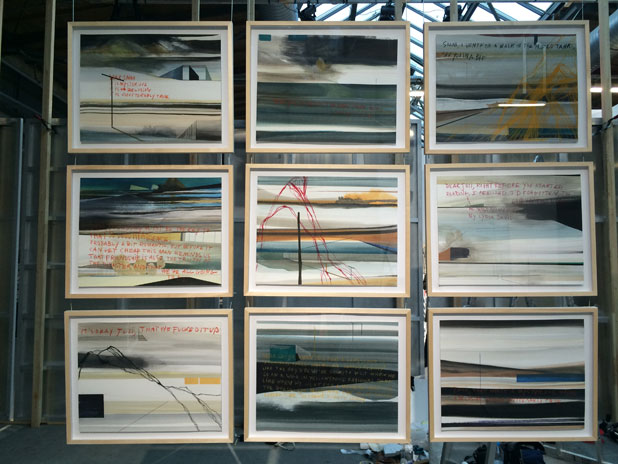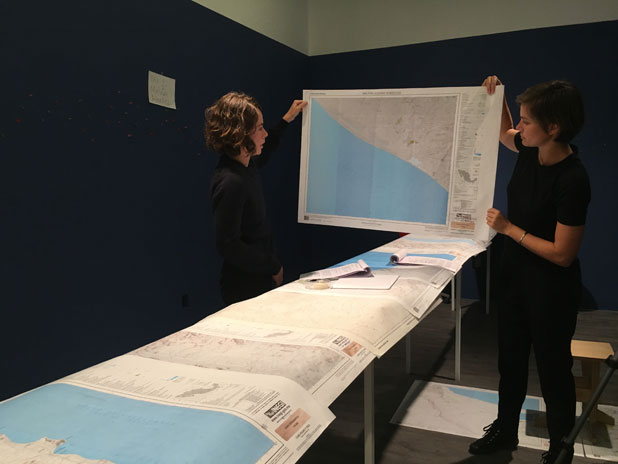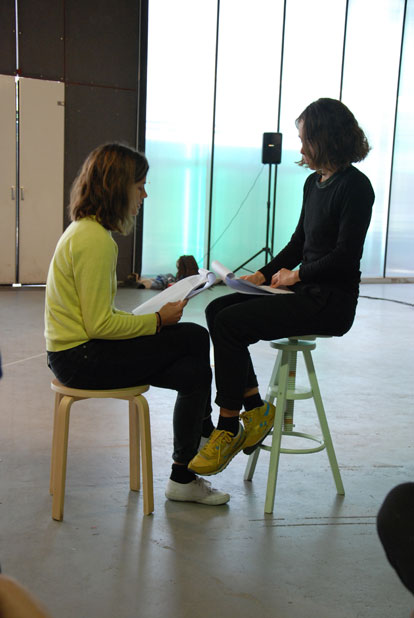 Aguinaco born in 1983 in Mexico City, Mexico and Demoen born in 1984 in Turnhout, Belgium both completed an MA in Art Praxis in 2015 at the Dutch Art Institute in the Netherlands. Since, alongside their work as solo artists, the duo have been producing collaborative works while being separately based in Mexico, the Netherlands and Belgium. The pair's interests lie in the act of speech within the sphere of language and social spaces, as well as human cognition among others themes. They create video, performance and installation based on research which incorporate methods of fieldwork.
Daniel Nicolae Djamo
(Romania)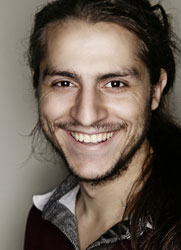 [Selected Exhibitions and Activities]
2017 'Sixteen Routes to the Perfect Sunshine', Galerija K18, Maribor, Slovenia
2016 'Magic… You Want?', AAI - Afro-Asiatisches Institut Graz, Graz, Austria
2016 'Bjergtrolde', ARPIA - art with landscape, Herzele, Belgium
2015 'Before the End', KKW (KunstKraftWerk Leipzig), Leipzig, Germany
2015 'Unicorn Tales', Victoria Art Gallery, Bucharest, Romania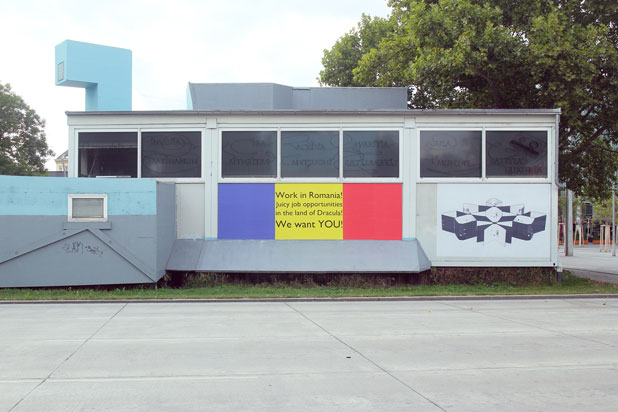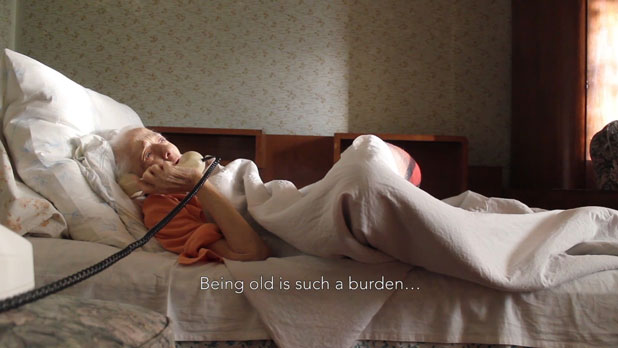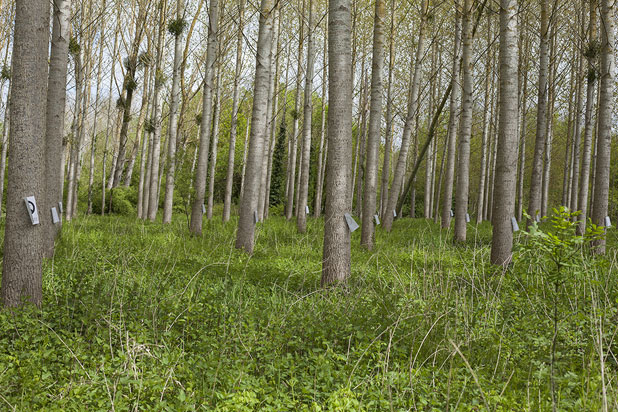 Djamo was born in 1987 in Bucharest, Romania. He received a Ph.D. in Art History and Theory in 2016 from the National University of Arts Bucharest. His work extends across video, installation and sculpture. As represented by his documentary-style video work that puts forth certain portrayals of Romania through interviews with people whom he met coincidently, Djamo's work humorously challenges the representation of his own country within Europe be it about its economic conditions or its association with immigrants. His recent work includes one which revolves around his family history. Djamo has also been presenting work in the field of independent film and has been awarded at numerous competitions.
Curtis Tamm
(USA)

[Selected Exhibitions and Activities]
2017 Recipient of LACMA's Art + Techonology Lab Award
2016 'The Viscous Shape', with Skaftfell Center for Visual Art & GPL Walker Geology Center, East Iceland. Collaboration with Hermione Spriggs
2016 'Balancing the Stone', Titanik Gallery, Turku, Finland
2016 'Flatlander', Bemis Center for Contemporary Art, Omaha, Nebraska, USA
2015 'Tympanic Tether', Santozeum, Santorini, Greece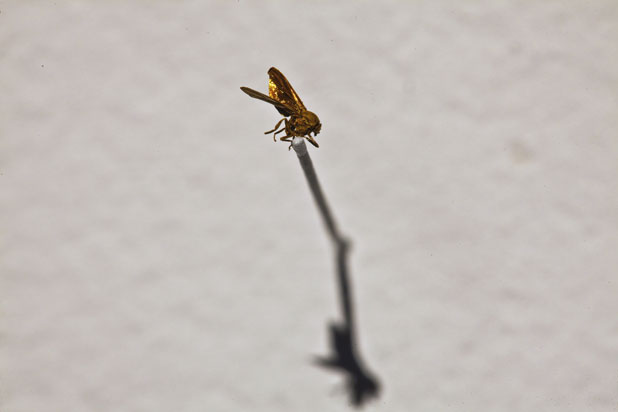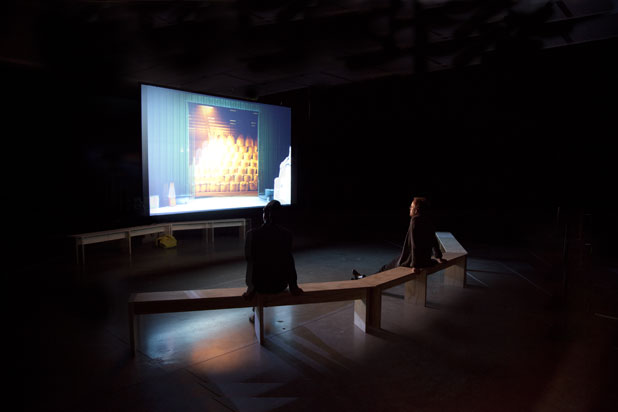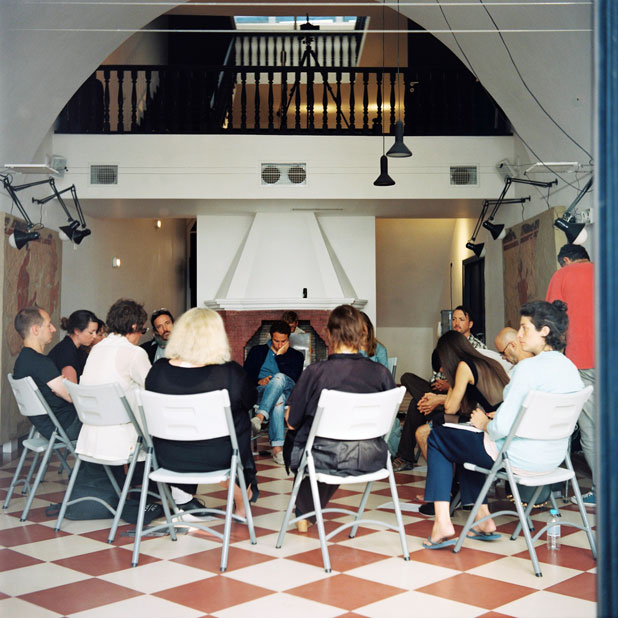 Born 1987 in California, USA, Tamm received his MFA in 2014 from the University of California Los Angeles, Design Media Arts. He works primarily in sound, film and video. His work also takes the form of live performance and lecture performance. In his unique cross disciplinary practice, Tamm engages the subtlety of natural phenomena, geophysics and geology, and creates visual/sound works based upon intimate engagements with the non-human world.
Overall Summary of 2017 Selection
I was surprised that ARCUS Project received as many as 717 applications, which were highly diverse in the direction of the works and the nationality of the artists. Having such an unexpectedly large number of strong applications made it extremely difficult to choose only three. However, I decided to offer the opportunity to young emerging artists as opposed to those over the age of 40 with an established career. In the end, (feasibility aside) the selection was made based on the uniqueness of the proposal in regards to what the artist intended to do in Ibaraki Prefecture or Moriya City. In other words, I did not select artists whose proposals did not seem specific to the location of the residence program, even if they had an outstanding portfolio or career history. I also made a conscious effort to select artists from countries that ARCUS Project has not invited from in the past. Though it is surely a mere coincidence, it was disappointing to find only few notable applicants from neighboring countries in Asia such as South Korea and Taiwan.

Kenichi Kondo
(Artist-In-Residence Program Guest Curator 2017)
Guest Curator 2017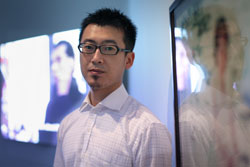 Kenichi Kondo (Curator, Mori Art Museum)
Born in 1969. Completed a Master's (art history) at Goldsmiths College, University of London. Kondo started to work at Mori Art Museum in 2003. He curated "MAM Project 009: Koizumi Meiro" (2009), "Roppongi Crossing 2010" (2010), "Arab Express" (2012), "MAM Project 018: Yamashiro Chikako" (2012), "Andy Warhol" (2014) , video screening programs by Bill Viola (2015) and Gordon Matta-Clark (2015), and "MAM Research 004: Video Hiroba" (2016). Kondo also curated a video art show with young Japanese artists for Sala 1, a non-profit gallery in Rome (2010) and was Research Fellow at Hamburger Bahnhof - Museum for Contemporary Art - Berlin, National Museums of Berlin (2014 -15).