We are pleased to announce the following artists selected for ARCUS Project 2015 IBARAKI, Artist-in-Residence Program
For the open call of applications, we received 599 applications from 81 countries / regions. The final selection has done by Ms. Shihoko Iida (Guest curator 2015 / Curator / Associate Professor, Department of InterMedia Art, Faculty of Fine Art, Tokyo University of the Arts ) and Mr. Fumio Nanjo (ARCUS Project Adviser / Director of Mori Art Museum)

Lives and works in Yogyakarta, Indonesia
| | |
| --- | --- |
| 1989 | Born in Yogyakarta, Indonesia |
| 2012 | B.A., Social and Political Science, Gadjah Mada University, Yogyakarta, Indonesia |
【Selected Exhibitions and Activities】
2015
"Liminal", Cemeti Art House, Yogyakarta
2014
"Arte 2014, Indonesian Arts Festival", Jakarta Convention Centre, Yogyakarta
2014
"Ethnography Exhibition by Center for Tanah Runcuk Studies: Memoar Tanah Runcuk", Kedai Kebun Forum, Yogyakarta
2013
"Trotoar: City for Human", musical theatre performance, Yogyakarta Art Festival & Concert Hall TBY, Yogyakarta
2012
"Les Tonnerres de Brest 2012", Brest, France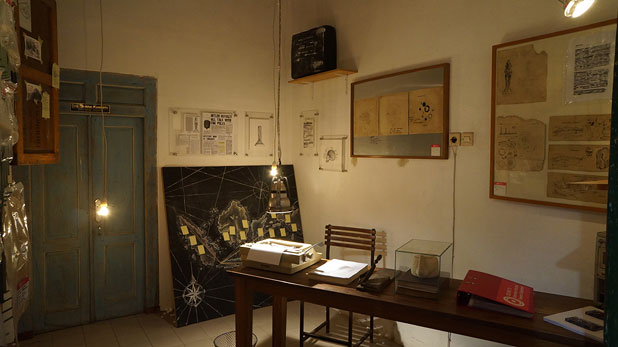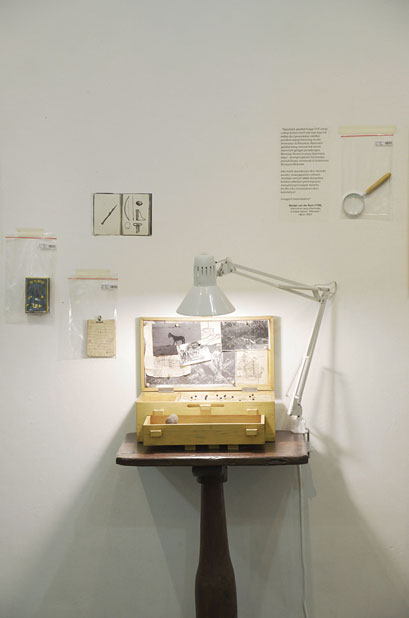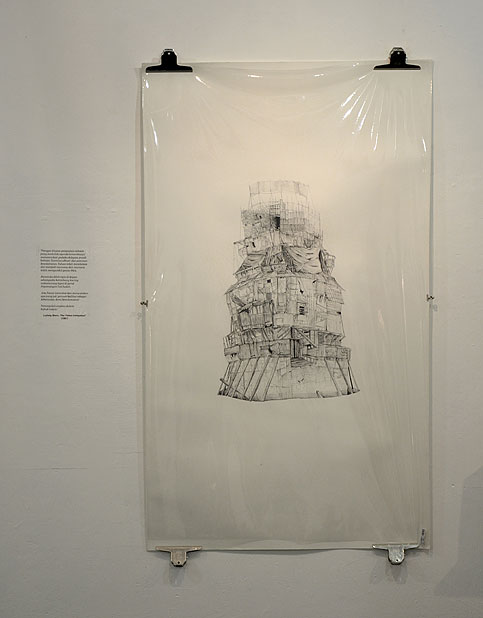 Lives and works in Hertfordshire, UK
| | |
| --- | --- |
| 1989 | Born in Helston, UK |
| 2014 | M.A., Design Interactions, Royal College of Art, London, UK |
| 2008 | B.A., (Hons) Graphic Design, Kingston University, London, UK |
【Selected Exhibitions and Activities】
2015
"RECORDING", Menier Gallery, London
2015
"Always Print The Myth", Victoria &Albert Museum, Londo
2014
"The Party", Villa Croce Contemporary Art Museum, Genoa, Italy
2014
"Buy Buy Buy, Sell", Royal College of Art, London
2013
"Work In Progress", Royal College of Art, London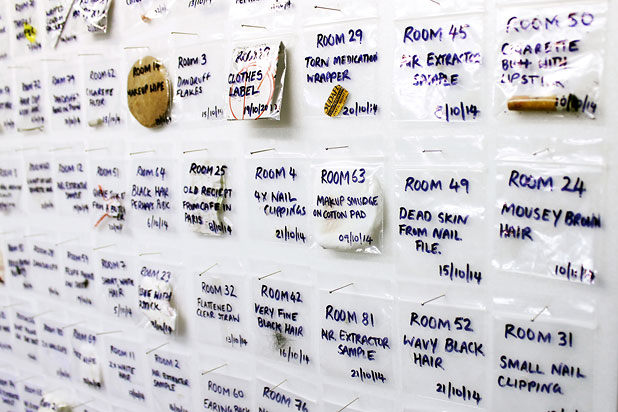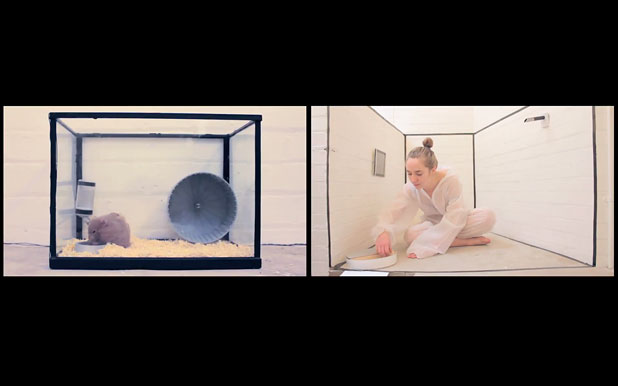 Lives and works in Brussels, Belgium
| | |
| --- | --- |
| 1985 | Born in Vanderbijlpark, South Africa |
| 2015 | M.A., Fine Arts, Dutch Art Institute, Arnhem, Netherlands |
| 2008 | M.A., Architecture Professional, Witwatersrand University, Johannesburg, South Africa |
【Selected Exhibitions and Activities】
2015
Artist in residence at CSAV 2015 – Artists Research Laboratory, with Yvonne Raineremeti, Fondazione Ratti, Como, Italy
2014
"GIPCA Live Arts Festival", Gordon Institute for Performing and Creative Arts, Uni. of Cape Town, South Arfrica
2014
"BORG2014, Biennial event for contemporary", Antwerp, Belgium
2013
"Scratching the Soil", ROOM Gallery, Johannesburg, South Africa
2012
"Spontaneous Interventions", U.S. Pavilion at the 13th International Architecture Exhibition – la Biennale di Venezia, Venice, Italy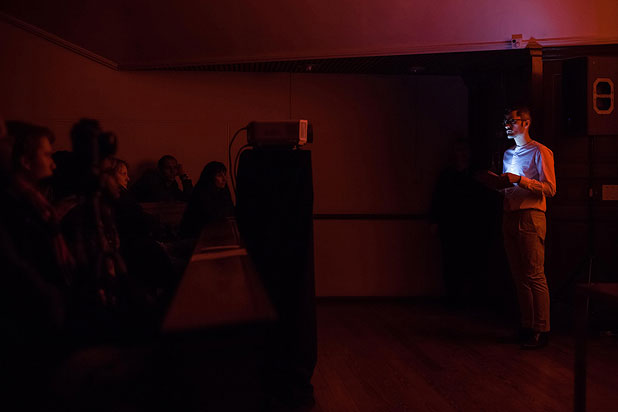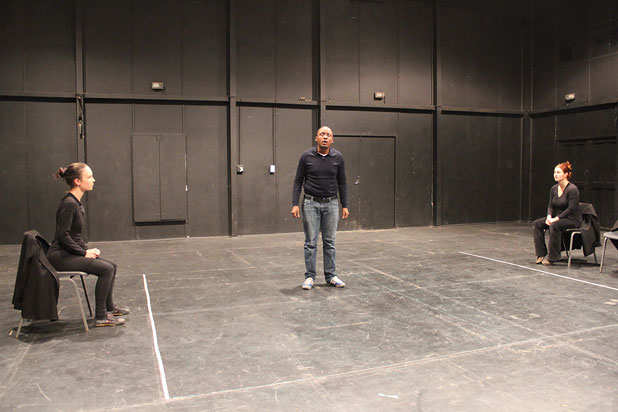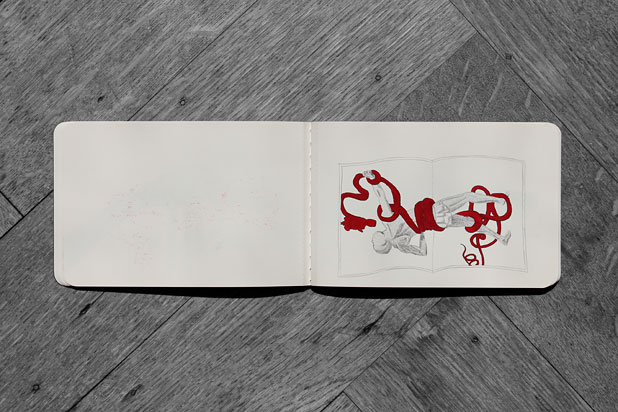 We will announce updated information about the resident artists on our website soon.
Guest curator 2015

Shihoko Iida (Curator / Associate Professor, Department of InterMedia Art, Faculty of Fine Art, Tokyo University of the Arts)
Shihoko Iida is curator based in Tokyo and Nagoya, Japan. Iida worked at the Tokyo Opera City Cultural Foundation as curator from 1998 until August 2009. From October 2009 to July 2011, she worked as visiting curator in Australian Centre of Asia Pacific Art (ACAPA) in the Queensland Art Gallery/Gallery of Modern Art in Brisbane. Following to that, Iida stayed in Seoul for four months as 2011 International Fellowship Researcher hosted by National Museum of Contemporary Art, Korea.
After returning to Japan in 2012, she consecutively worked as official curator of Japan participation for 'The 15th Asian Art Biennale Bangladesh 2012', Co-curator for 'Aichi Triennale 2013' and Associate Curator for the first 'Sapporo International Art Festival 2014'. Since October 2014, she has started working as Associate Professor of department of Inter-Media Art at Tokyo University of the Arts.