Cihad Caner (Turkey)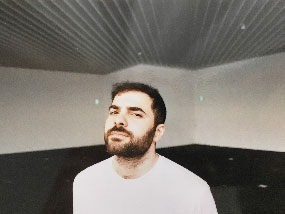 [Selected Exhibitions and Activities]
2018 'Hauntology', ONONO, Rotterdam, Netherlands
2017 'DIY Survival Kit', Corridor Project Space, Amsterdam, Netherlands
2017 'What Happens to the Geographical Borders When the Lands Itself Moves', Blitz, Valetta, Malta
2017 'Recontres Internationales Paris/Berlin', Haus der Kulturen der Welt, Berlin, Germany
2017 Portfolio Review Award, Düsseldorf, Germany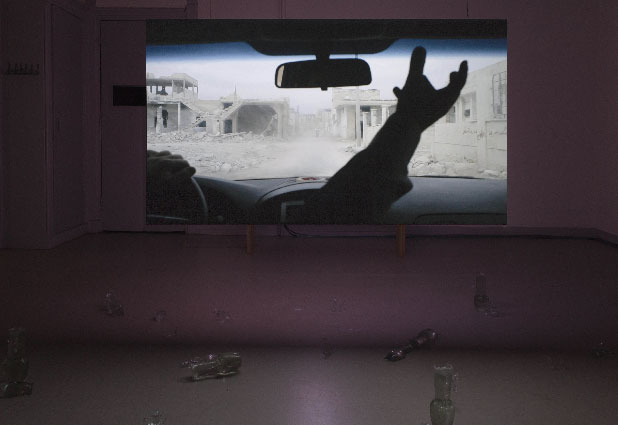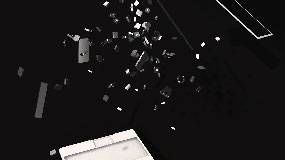 Born in Istanbul, Turkey in 1990. Lives and works in Istanbul and Rotterdam, Netherlands. Caner studied photojournalism at Marmara University (Istanbul) and then media design and communication at Piet Zwart Institute (Rotterdam). Experiences as a photojournalist in Turkey gave Caner an awareness of ethical issues involved in producing and presenting heartrending images of war, and prompted a search for alternatives to the current state of society, in which people are flooded with images at unprecedented speed. Caner has primarily dealt with war, conflict, immigration, and resistance, and has produced and presented videos, 3D animation, sculpture, and installations with the motifs drawn from war-devastated communities and objects collected there.
Erika Ceruzzi (USA)

[Selected Exhibitions and Activities]
2017 'Amber Inclusion', Low Rence, San Francisco, CA, USA
2017 'Sleepers', Hel Galery, New York, NY, USA
2016 'Laundered Fang', Springsteen, Baltimore, MD, USA
2016 'Wrath Binned Face Pinned', Et al, San Francisco, CA, USA
2015 'Menswear', The Still House Group, Brooklyn, NY, USA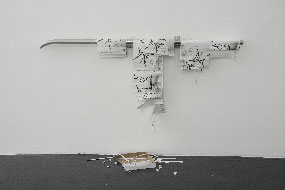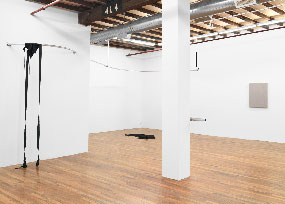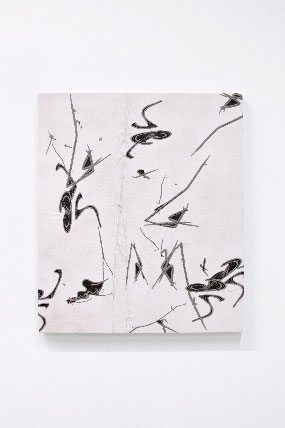 Born in Maryland, USA in 1990. Lives and works in New York, USA. Ceruzzi studied fine arts at the Cooper Union (New York). Ceruzzi modifies industrial materials and produces sculptures that subvert the materials' original purposes and functions. She has created sculptures and installations with combinations of industrial and crafts materials such as aluminum pipe, cables, fabric and paper. In recent years she has also worked with embroidery. Although focused on sculpture, the artist's practice is expanding, and she has produced installations featuring striking interpretations of spaces, and works in which visitors can detach parts of the work and wrap it around their arms. Thus far she has primarily worked and exhibited in the US.
Erica van Loon (The Netherlands)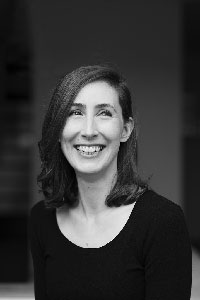 [Selected Exhibitions and Activities]
2018 'LABVERDE - Arts Immersion Program in the Amazon', Adolpho Ducke Forest Reserve, Manaus, Brazil
2017 'Helicotrema - Recorded Audio Festival', Palazzo Grassi, Venice, Italy
2017 '2017 Site-Responsive Art Residency & Biennale', I-Park Foundation, East Haddam, CT, USA
2016 'Breakfast Show', puntWG, Amsterdam, Netherlands
2016 'Mano Y Mano', Kunsthuis SYB at Intersections - Art Rotterdam, Rotterdam, Netherlands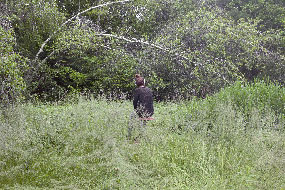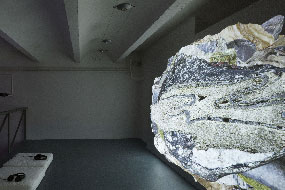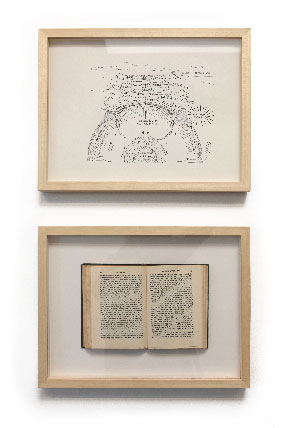 Born in Meppel, Netherlands in 1978. Lives and works in Amsterdam, Netherlands. Van Loon studied architectural design at ArtEZ University of the Arts (Kampen) and fine art at Gerrit Rietveld Academy (Amsterdam) and De Ateliers (Amsterdam). She has participated in residency programs in Canada, Switzerland, the US and elsewhere. Van Loon is interested in physical links between humans and the earth, activities inside the earth that we cannot see or only perceive indirectly and the human unconscious. She has thus far produced sound, video, and photography works, as well as installations that combine these media. In her works, the artist aims for effects that heighten viewers' perceptions through repeated actions and rhythms and strengthen their ability to find connections between the exterior ecosystem and the interior of the human body.
Overall Summary of 2018 Selection
This year was the first time an age limit of 40 was set, and this was expected to reduce the number of applicants, but I am happy to say that in the end ARCUS Project received 665 applications. On the other hand, as I carried out the evaluation process, I felt it somewhat unfortunate that there were many submissions that only made sense within the relatively narrow context of fine art. Who is the art intended for, who do you want to reach, what do you want to say... naturally there are no easy answers to these questions, but in artist-in-residence programs, I would always like to witness artists breaking out of shells of self-satisfaction and self-protection. With this in mind, these three artists were selected for the correspondence between their concepts and their modes of expression, as well as the contemporary relevance of their concerns, which I believe will make their work appeal to more diverse audiences.

Kodama Kanazawa
(Guest Curator 2018 / Independent Curator / Senior Deputy Director of Curatorial Affairs, Towada Art Center)
Guest Curator 2018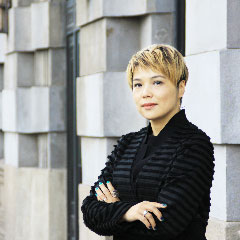 Kodama Kanazawa (Independent Curator/ Senior Deputy Director of Curatorial Affairs, Towada Art Center)
Born in 1973. She holds MA from the Graduate School of Tokyo University of the Arts and the Royal College of Art, UK. After working for 12 years in public art museums in Japan, she began working independently in 2013. From April 2017, she has also been working as senior deputy director of curatorial affairs at Towada Art Center, Aomori, Japan. In practice, her interest manifests in the topics of self-imposed cultural imperialism in modern and contemporary Japan, globalisation and media arts from the world, which have been expressed in over 40 exhibitions, both domestic and overseas, during her career. Recent curatorial projects include 'Spectrum' (Spiral, Tokyo, 2015), KENPOKU ART 2016 (Ibaraki, 2016), 'Han Ishu: Drifting Thinker' (MoCA Pavilion, Shanghai, 2017), 'Rafaël Rozendaal: GENEROSITY' (Towada Art Center, Aomori, 2018) and 'CHILDHOOD: Another banana day for the dream-fish' (Palais de Tokyo, Paris, 2018).