Resident Artists 2021 Announced!
ARCUS Project has announced the artist selected for this year's residency. The program received 233 applicants from 52 countries and regions around the world. Following a careful screening process, Marjolein van der Loo from the Netherlands has been selected. She will join the two participants from the 2020 online residency—Ieva Raudsepa (Latvia) and millonaliu (Klodiana Millona and Yuan Chun Liu) (Albania, Taiwan)—for the 2021 online residency held for 85 days from December 3, 2021, to February 25, 2022. OLTA (Japan) will participate in the residency at ARCUS Studio in Moriya, Ibaraki.
Marjolein van der Loo (The Netherlands)


As the judges for this year's applications, we welcomed Yu Iseki, a curator at Contemporary Art Center, Art Tower Mito, and Shinobu Nomura, a senior curator at Tokyo Opera City Art Gallery, who made the selection through a process of discussion with the ARCUS Project Administration Committee.
Though the ongoing coronavirus pandemic still makes it difficult to travel, ARCUS Project is harnessing the experience and know-how it has cultivated over the years, and continuing to support artists in their creative endeavors and practices.
Marjolein van der Loo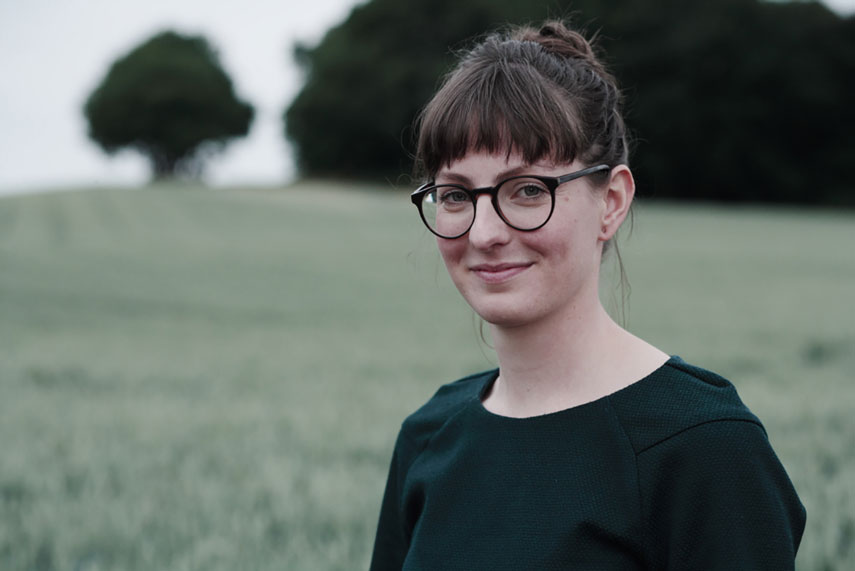 [Selected Exhibitions and Activities]
2021 CCA Kitakyushu Fellowship Program, Center for Contemporary Art CCA Kitakyushu,
Kitakyushu, Japan (cancelled due to Covid-19)
2019 Around the Fire, Jan van Eyck Academie (as a curator), Maastricht, The Netherlands
2019 Once Upon A Town, Urban Storytelling Festival (as a curator), Maastricht, The Netherlands
2019 Student Day Program, Kiasma Museum of Contemporary Art (as a curator), Helsinki, Finland
2018 Alternative Education Programme, Rupert, Vilnius, Latvia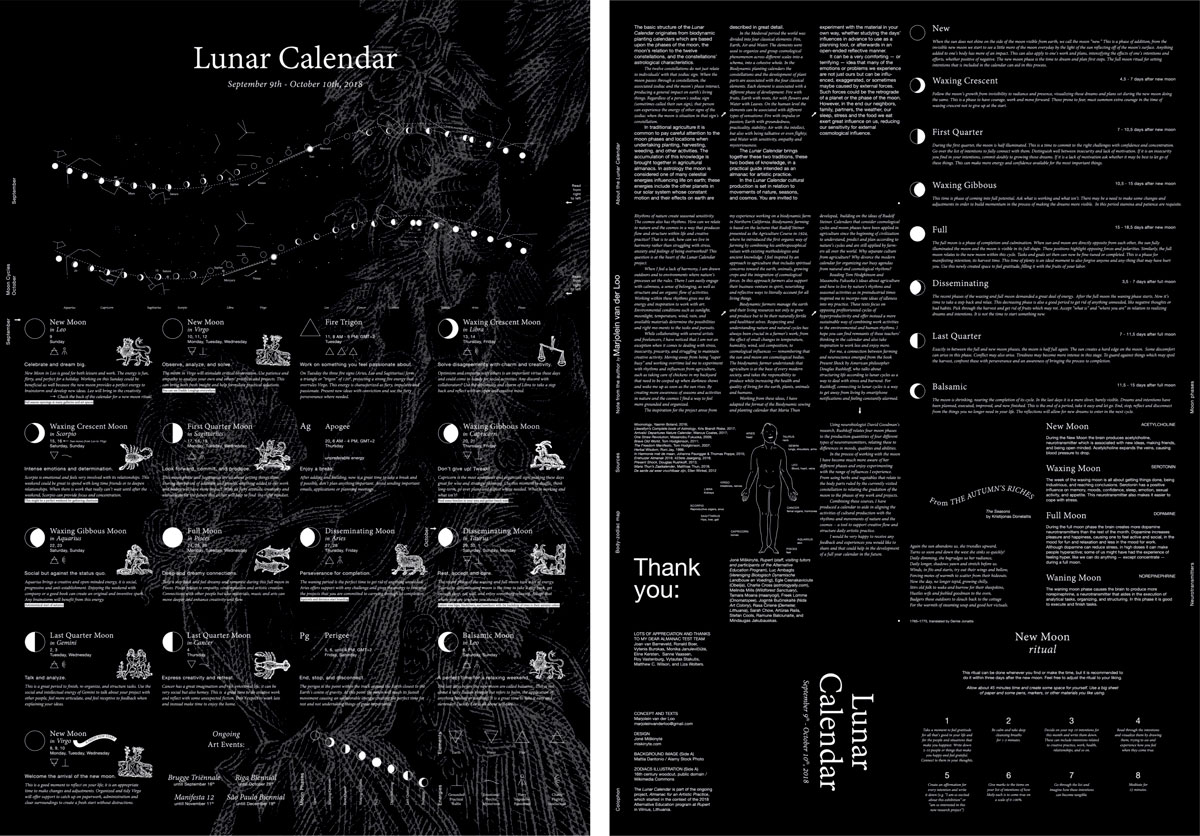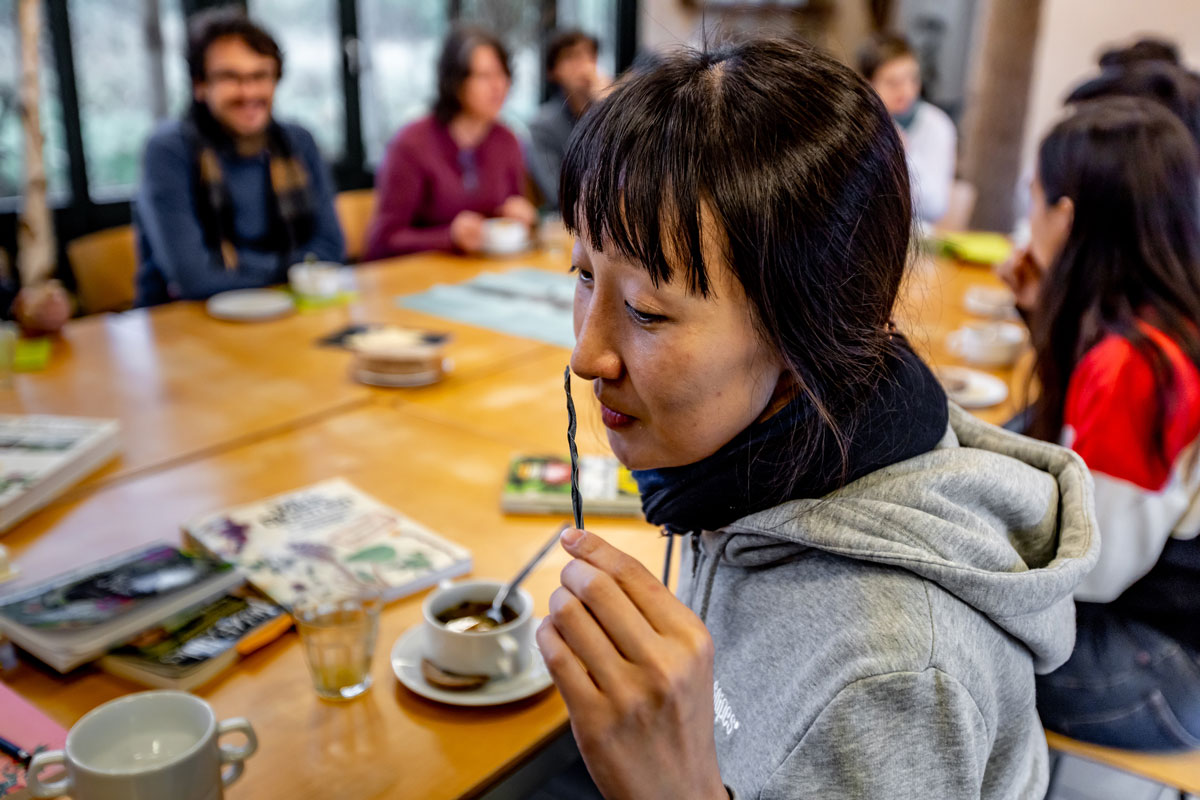 Born in Geleen, the Netherlands, in 1987, Marjolein van der Loo is based in Maastricht. She studied art education at Zuyd University of Applied Science in Maastricht and then visual cultures and curating at Aalto University in Helsinki. Alongside her work as a curator and educator, Van der Loo engages critically with modern society in her practice and methodology, attempting to reconnect humankind and nature. As a form of resistance against our homogenizing and exclusionary society, she collaborates with various partners and develops educational projects and exhibitions that utilize not only sight but all the senses. Her projects, including Lunar Calendar, an almanac for artistic practice developed from traditions of biodynamic farming and astrology, indicate the future that lies beyond modern society from the perspective of the nonhuman and ways for humans to survive.
https://www.marjoleinvanderloo.com
Overview of the 2021 Selection
In fiscal 2021, applications were accepted for one resident artist with non-Japanese nationality. For the first time since ARCUS Project launched, a fee was charged to apply. As such, the number of applicants was lower than usual, decreasing to 233. On the other hand, there was a notable overall improvement in the quality of applicants in terms of their activities and residency plans and the screening process unfolded as a series of in-depth discussions. Applicants' plans included socially engaged projects, such as the ecology of plants and lakes, the electronic waste that is the underside of advances in digital technology, conflict between military bases and residents, interpreting the city materially through concrete and its consumption, and using art as a means of healing the community. From these many candidates, we chose a practitioner who collaborates widely with others to reconnect humankind and nature.
Keisuke Ozawa (Director of ARCUS Project)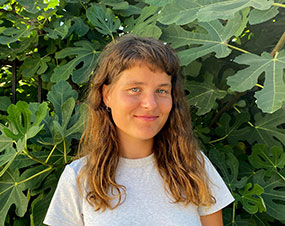 Born in Riga, Latvia, in 1992, Ieva Raudsepa is now based in Los Angeles. After studying philosophy at the University of Latvia, she received an MFA at the California Institute of the Arts. As someone born following the independence of Latvia from the Soviet Union, and brought up during the subsequent period of transition from communism to capitalism, Raudsepa's work attempts mainly through photography and video to capture her fellow members of this young generation that emerged immediately after the collapse of the Soviet Union. In her video practice, she creates narratives by effectively fusing theory and fiction, and then re-questions these narratives at a metalevel. Alongside revealing the fictionality of a performance by having actors perform in everyday spaces, she is interested in what actual circumstances tell us by chance.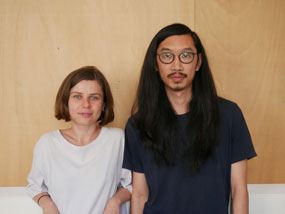 The Rotterdam-based millonaliu is a duo of spatial designers and researchers comprising Klodiana Millona from Albania and Yuan Chun Liu from Taiwan. After studying interior architecture at the Royal Academy of Art, The Hague, they began developing interdisciplinary activities with a focus on architecture. The duo's work encompasses everything from architectural practice to video, publishing, exhibitions, and workshops. Made during a stay in Ukraine, Leave Us Alone examines factories left behind after social change, and by holding a festival in collaboration with workers, millonaliu highlighted the social aspect of factories whereby an isolated community is formed while the times move on.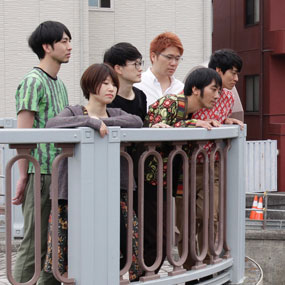 OLTA is a group of six artists formed in Tokyo in 2009. Its practice to date has focused on collective acts within particular communities like games and festivals, and the communication that unfolds there, which it has reconfigured and re-enacted in such works as Hyper Popular Art Stand Play and TRANSMISSION PANG PANG. Its recent work Cultivate House saw the group undertake cultivation and production at a mobile home built on untilled land. OLTA's practice disrupts the foundations of various communities, and brings out the ideas, customs, language, and lifestyles that underpin these.
Exchange Residency Program 2021
Since 2017, ARCUS Project has held the Exchange Residency Program in partnership with overseas artist-in-residence organizations to support the career development of Japanese artists and promote international exchange with artists and curators. In 2021, the program partners with the Seoul-based SeMA Nanji Residency for a collaborative online residency with Japanese and South Korean artists. In our current situation, where the coronavirus pandemic has made it impossible to travel, the program seeks out possibilities for collaboration through online platforms that transcend national borders. By supporting work made together by artists from both countries and then presenting the results online, ARCUS Project will propose the value and format of residencies for the era we are now entering.
[Period]
January 5, 2022 - March 15, 2022
[Selection Process]
The Japanese artist was selected by SeMA Nanji Residency and the ARCUS Project Administration Committee from those nominated by the committee.
[Artist]
Daisuke Ida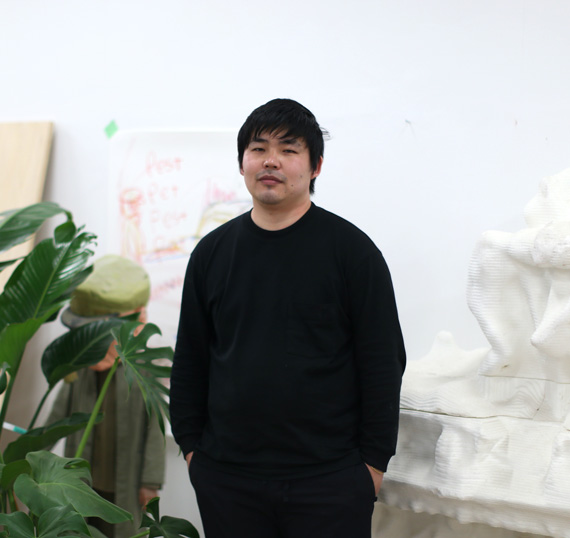 [Selected Exhibitions and Activities]
2021 Tokyo Biennale 2020/2021, Shin Tokyo Building, Tokyo
2020 Public Device, University Art Museum, Tokyo University of the Arts, Tokyo
2018 Photo Sculpture, 3331 Arts Chiyoda, Tokyo
2017 LOVE LOVE SHOW The second, Aomori Museum of Art, Aomori
2016 Fujinoyama Biennale 2016 Fujiyama Time Machine, Fuji City, Shizuoka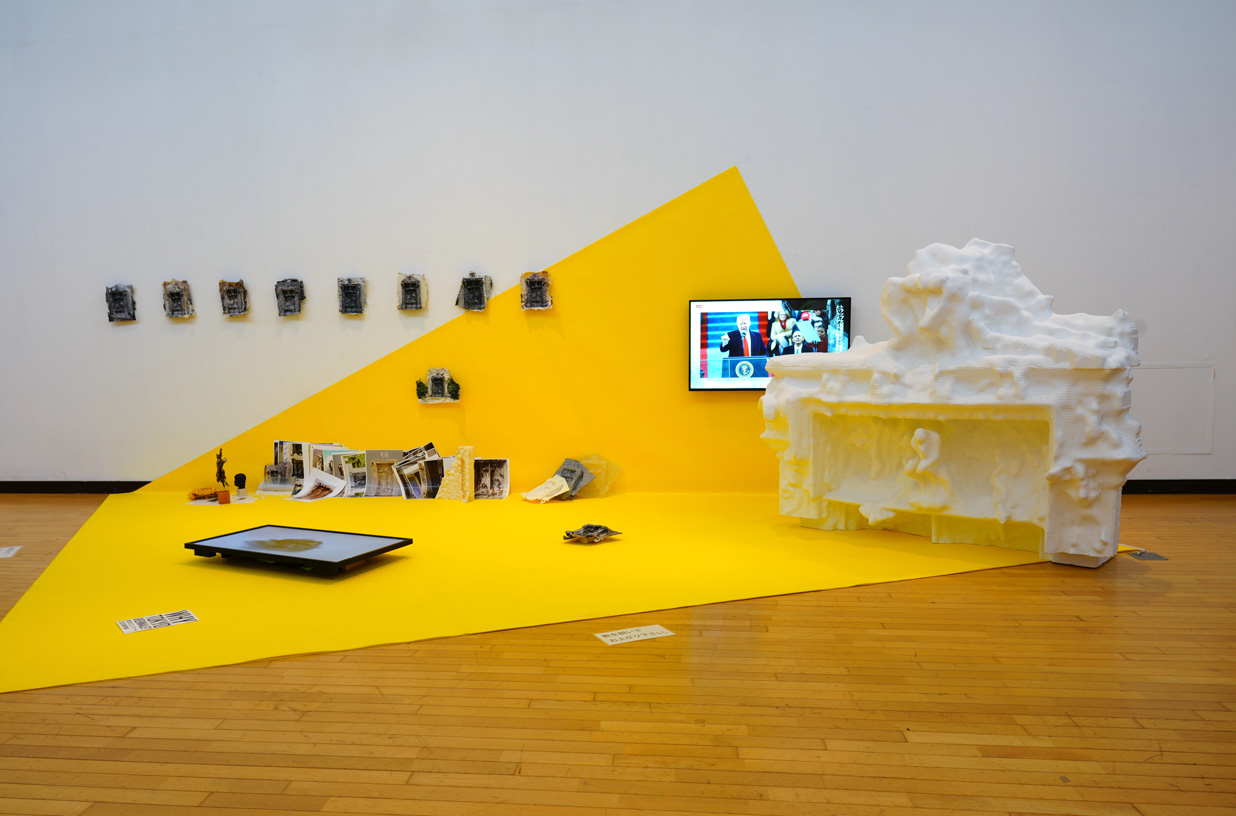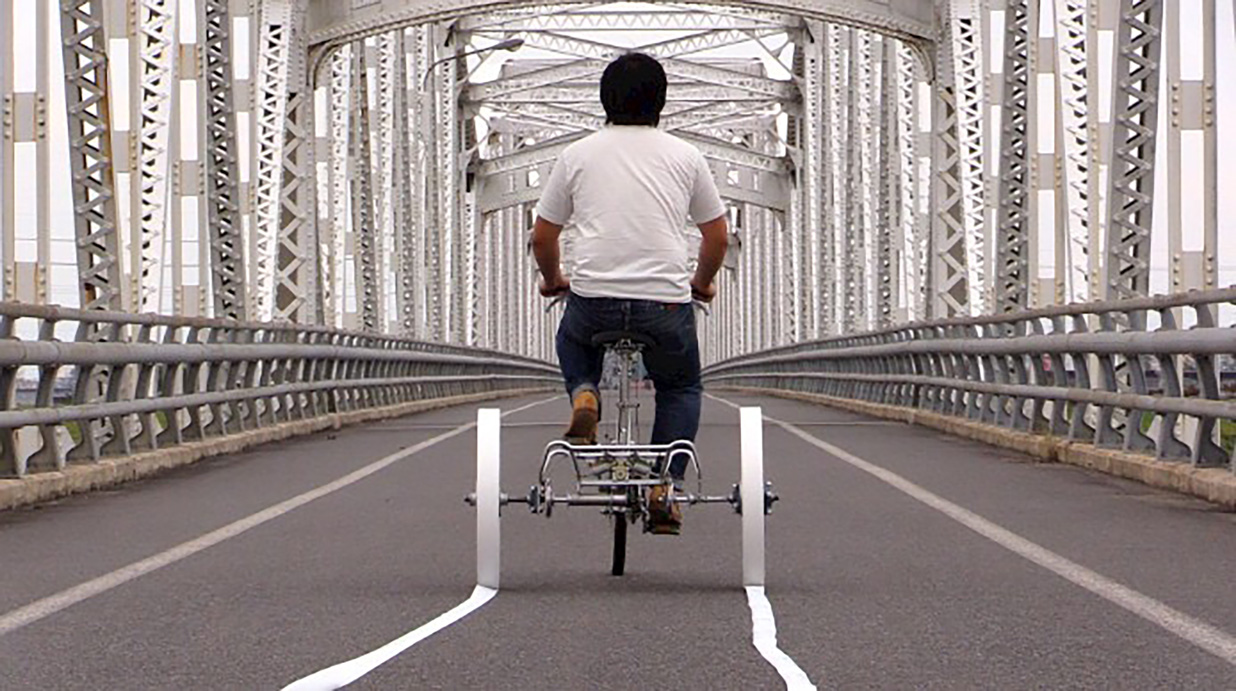 Born in Tottori Prefecture in 1987. Lives and works in Tokyo. Daisuke Ida completed a master's course in sculpture at Tokyo University of the Arts in 2015. In his practice, he investigates the nature of sculpture, employing a wide range of media—from sculpture to moving image and 3D computer graphics—to visualize the invisible structures of contemporary society as well as the awareness and desires of the people who live in it. Since 2016, he has created what he calls "photo sculpture," using online image data anonymously uploaded by people across the world to sculpt objects and the body as they exist in the age of the internet.
https://www.daisukeida.com